About Bridie Rivers
Bridie Rivers, aka Bridie Joyce, is an artist and lifestyle blogger from Australia. Besides painting laid-back images of a messy and relaxed lifestyle, Bridie also runs a blog to share thoughts by digging new ideas on well-being, art, and lifestyle.
Let's start from the basics. What's your name, and where have you grown up?
My name is Bridie Rivers, and I grew up on the Central Coast of Australia.
When or how have you understood you wanted to become an artist?
I was always intrigued by color and how many variations of particular colors exist. When I was around 13, I picked up a paintbrush and began teaching myself how to paint. I love being an artist because of the constant challenges that art entails and always having something new to learn and explore. Art comes with the reminder that you can change who you are and what you paint in the blink of an eye. There are so many styles and colors to explore that it almost feels infinite.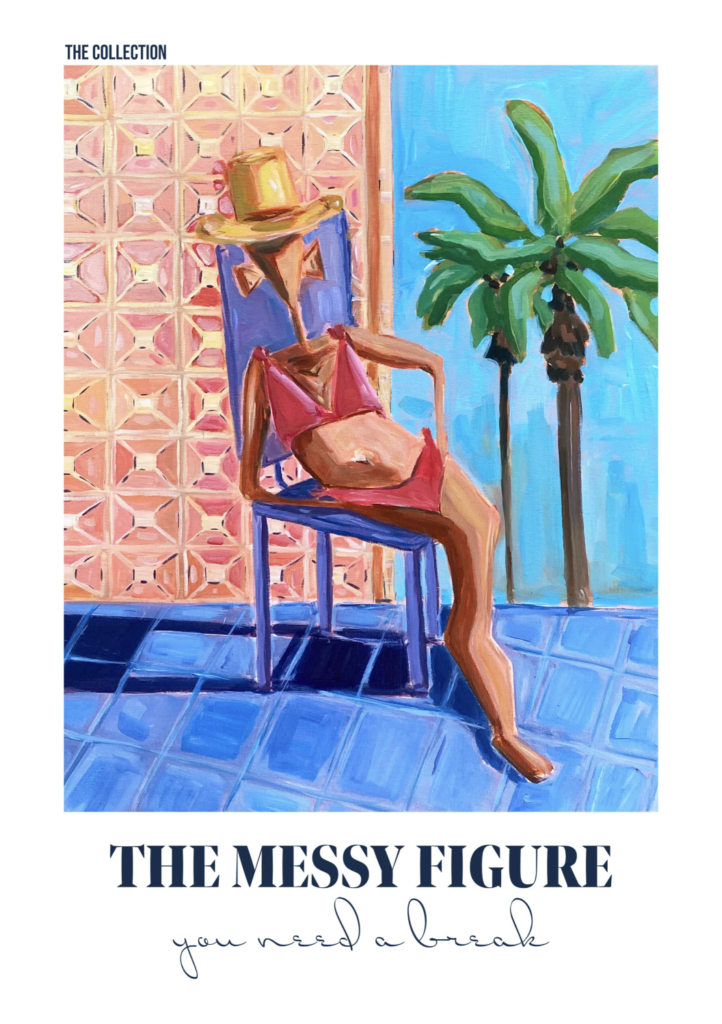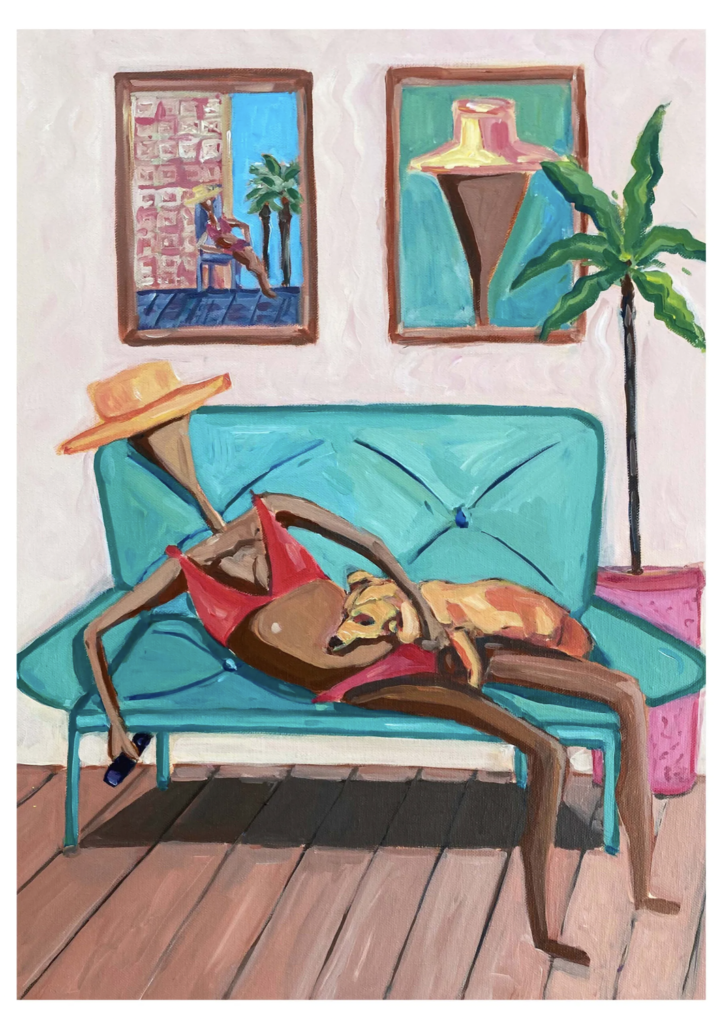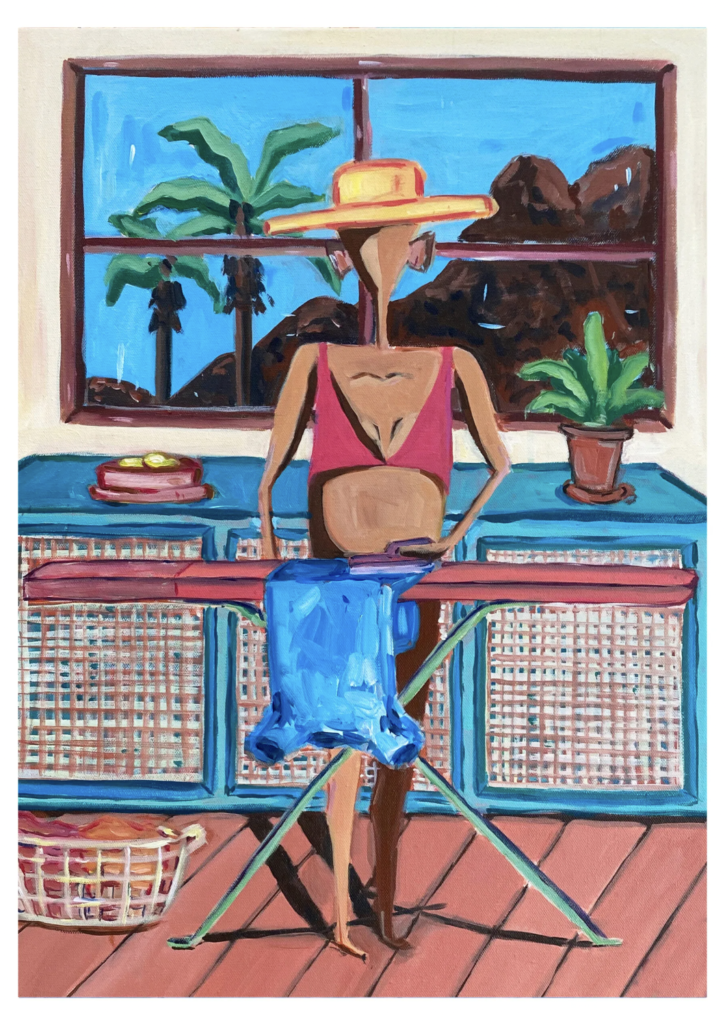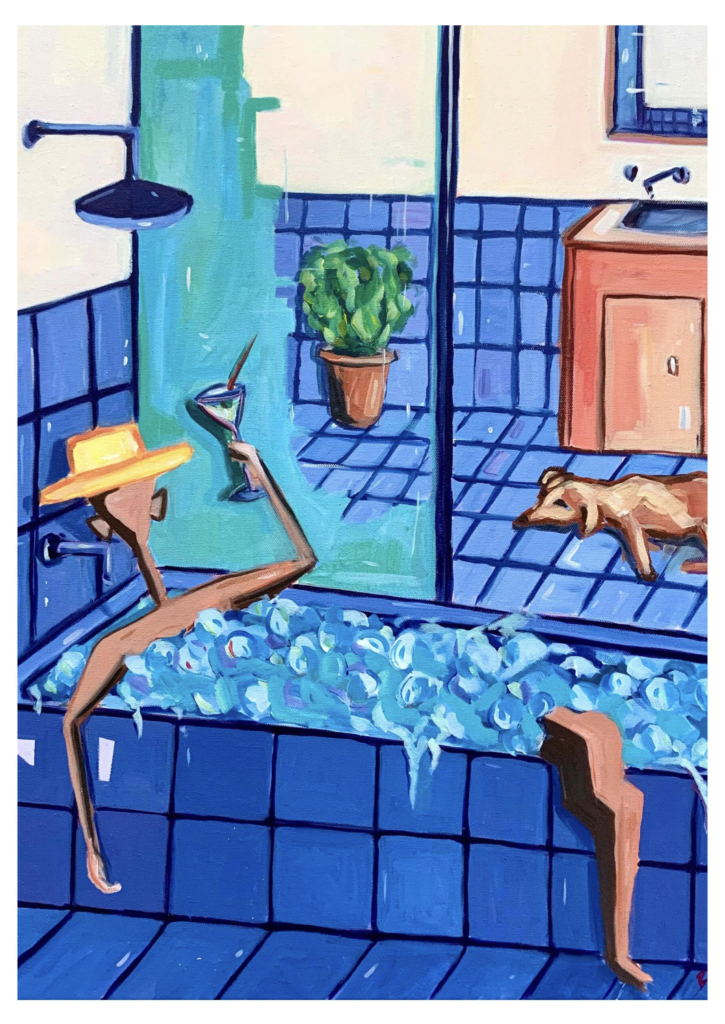 Please briefly describe your technique and tell us what drives you to make art.
I use acrylic and oil as my medium when painting. When using acrylic, I am constantly layering paint upon paint to create a thick and smooth finished product. Life is my biggest inspiration and drives me to make art. I live by intriguing situations and sights that make me create new art. I love painting the bright and happy side of life because that is what art brings to my life.
What is the main feature that has changed in your work or practice?
My techniques have changed over the years. When I first started, I was heavily afraid to be messy even though I couldn't help but be confused. So as I've grown with my skill, I'm a lot happier with the messiness, and I tend to gear towards painting fun and messy paintings that open up a piece of my inner child.
Which artist primarily inspires your work? And is there something else, outside visual arts, that keeps you motivated?
I studied art briefly in high school, and one of my favorite artists that genuinely made me feel something was Clarice Beckett. The way she uses light to transform a scene and create an atmosphere is quite beautiful. Picasso's playfulness and childlike paintings continue to inspire me. My primary source of inspiration is my day-to-day life and the romanticization of the mundane.
How would you like people to engage with your work?
I want to allow people to recognize that daily tasks or the things we think of as unauthentic and dull make our story so painfully beautiful.
Spread the word! Do you have anything exciting on the horizon?
My New Messy Figure Collection is in the works! 
Go here to check her website or follow Bridie on Instagram!
website:insta: @joycearttt