Super Strike Monograph by SUIKO
Super Strike presents a behind-the-scenes perspective of one of Japan's leading graffiti writers and urban artists, SUIKO. Hailing from Hiroshima, Suiko's art has allowed him to travel extensively. 
Super Strike is a rare glimpse into his personal life as he likes to spin tunes, skateboard, and illustrate manga comics. Super Strike presents his artistic versatility, highlights the global demand for his work, and presents a dialogue between his Japanese heritage, his artistic influences, and the communities he visits and with whom he collaborates. 
"His activities influence many young generations (in Japan) who want to do art" – Bloomberg.
Super Strike is a unique document that exists to educate and inspire, published by Soi Books.
About Soi Books
Soi Books creates a series of monographs published and designed by Ryo Sanada and Suridh Hassan and has produced books, movies, art shows, and exhibitions to support up-and-coming artists since 2008. They believe in collaborations, creating fun things, and giving artists a voice. Lastly, they aim to connect artists worldwide and reach a growing community of like-minded creatives. Their flagship book gets out once a year (#watchthisspace).
Likewise Hue&Eye Mag, Soi Books aspires to give artists a voice and connect them with a broader audience. 

About SUIKO 
SUIKO is a Hiroshima-based graffiti artist specializing in unique calligraphy-inspired characters with a profound source of stamina.
He was born in Oita, Japan, but grew up in Hiroshima, the city that became the base for all his artistic pursuits. Today he is considered one of the country's leading graffiti writers.
He was named "SUIKO" when completing his 3rd Plastic Arts cycle at the Municipal University of Hiroshima. Already aiming for an international career, he chose a Japanese-sounding name, which could work just as well for a man as a woman. The word comes from 酔 酔 (suikyō: whim, whim, eccentricity), which reflects his constant desire to do things his way, as he sees fit.
Getting interested in graffiti in high school, SUIKO started painting on walls after graduation. Not knowing how to access this universe, he first got into skateboarding; it was by walking the streets and skateparks that he met the right people.
His focus today is lettering; his work is expressive and filled with bubbling shapes, dynamic lines, and vibrant color schemes.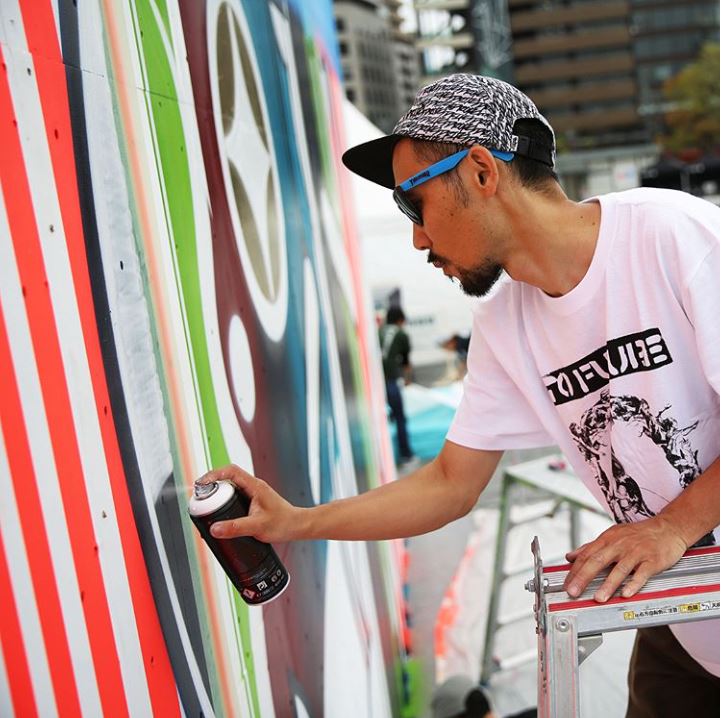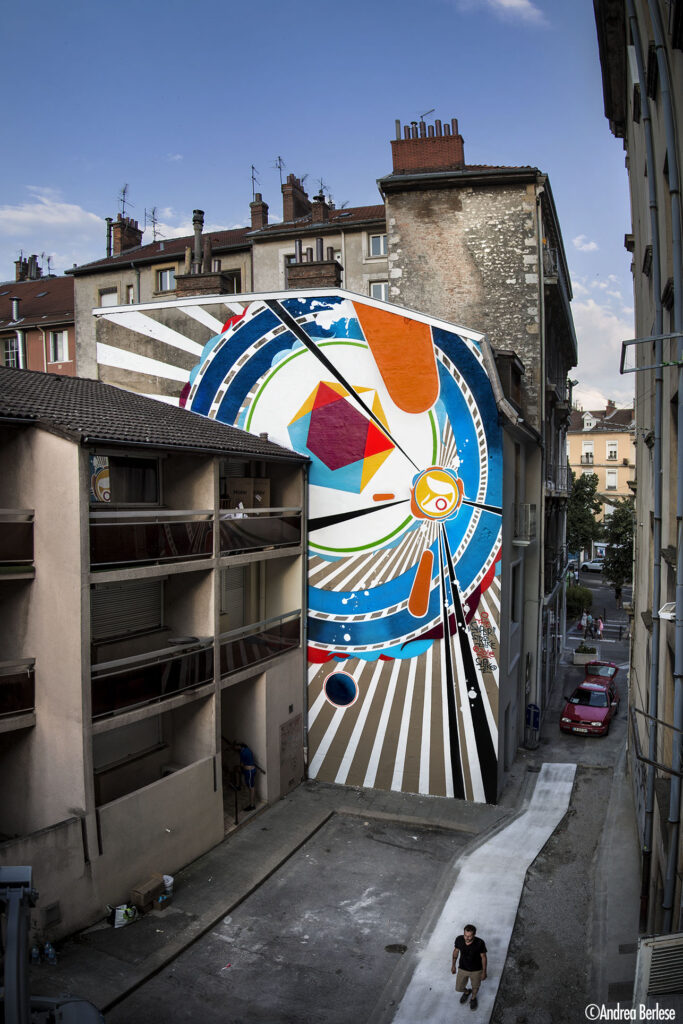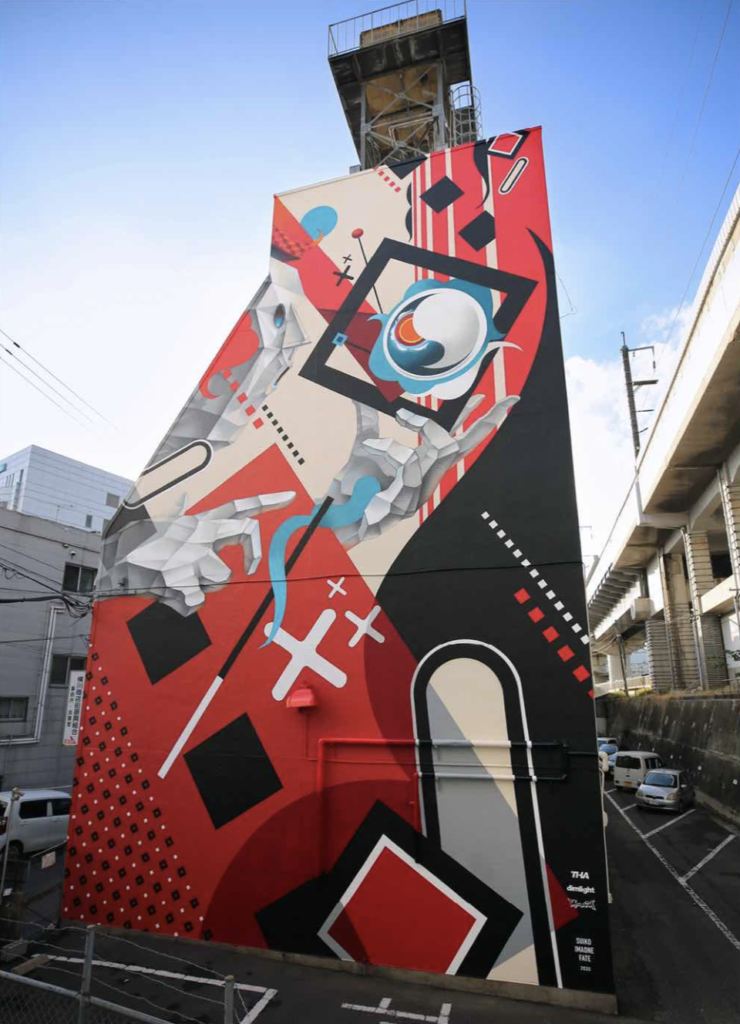 Career
After participating in Japan's first large-scale graffiti exhibition, "X-COLOR," held at Art Tower Mito in 2005, SUIKO grew the scale of his activities to the United States, Germany, France, Brazil, Israel, Turkey, Greece, Nepal, and with invitations from various countries such as India, Tahiti, Australia, China, Hong Kong, and South Korea.
In addition to wall graffiti art, he worked for Walt Disney, Coca-Cola, Adidas, and ECKO Unltd. SUIKO revitalizes the local street scene as a "dim light" shop and art studio representative. 
For him, everything he hasn't done yet is potentially interesting and exciting. He puts no limits: indeed, he started on small walls to evolve and paint more significant and giant ones.
SUIKO looks forward to working with artists worldwide whose styles and cultural backgrounds differ from his. Above all, his traveling experiences, calligraphy, and Ukiyoe (Japanese woodblock prints) inspired his dynamic Chinese character designs, which have become his original style. 
Although street art in Japan is still a little understood, he prefers to live in Hiroshima.
Go here to purchase SUIKO's brand new Monograph, or go here to read similar articles on Hue&Eye >>>