Introducing Soi Books
Soi Books creates a series of monographs published and designed by Ryo Sanada and Suridh Hassan and has produced books, movies, art shows, and exhibitions to support up-and-coming artists since 2008. They believe in collaborations, creating fun things, and giving artists a voice. Lastly, they aim to connect artists worldwide and reach a growing community of like-minded creatives. Their flagship book gets out once a year (#watchthisspace).
Likewise Hue&Eye Mag, Soi Books aspires to give artists a voice and connect them with a broader audience. 
How it Started
Tired of traditional street art books, Ryo Sanada (Rios) and Suridh Hassan (Shaz) took matters into their own hands. With the help of Laurence King Publishing, they created the Stickerbomb book series – a range of sticker books featuring artwork from illustrators, graffiti writers, and street artists worldwide.
Soi Books allows Stickerbomb World artists to have their monographs published. Hue&Eye is honored to introduce this new collaboration with Soi Books to boost the emerging creative editorial scene worldwide.
Soi Books Monographs
These mini books are a self-portrait of the artists, forming an original view of towns and cities worldwide presented through the eyes of the artist and edited by the Stickerbomb team in playful and intuitive ways. 
Digital photography, high-res scans, and crusty smartphone images create a unique atmosphere and insight into the mind and process of the artist and the place and location they inhabit.
Alongside Stickerbomb books, they also publish a range of new books designed to support and promote some of their favorite artists worldwide. 
Other products include artist-made sticker packs, artwork, and more.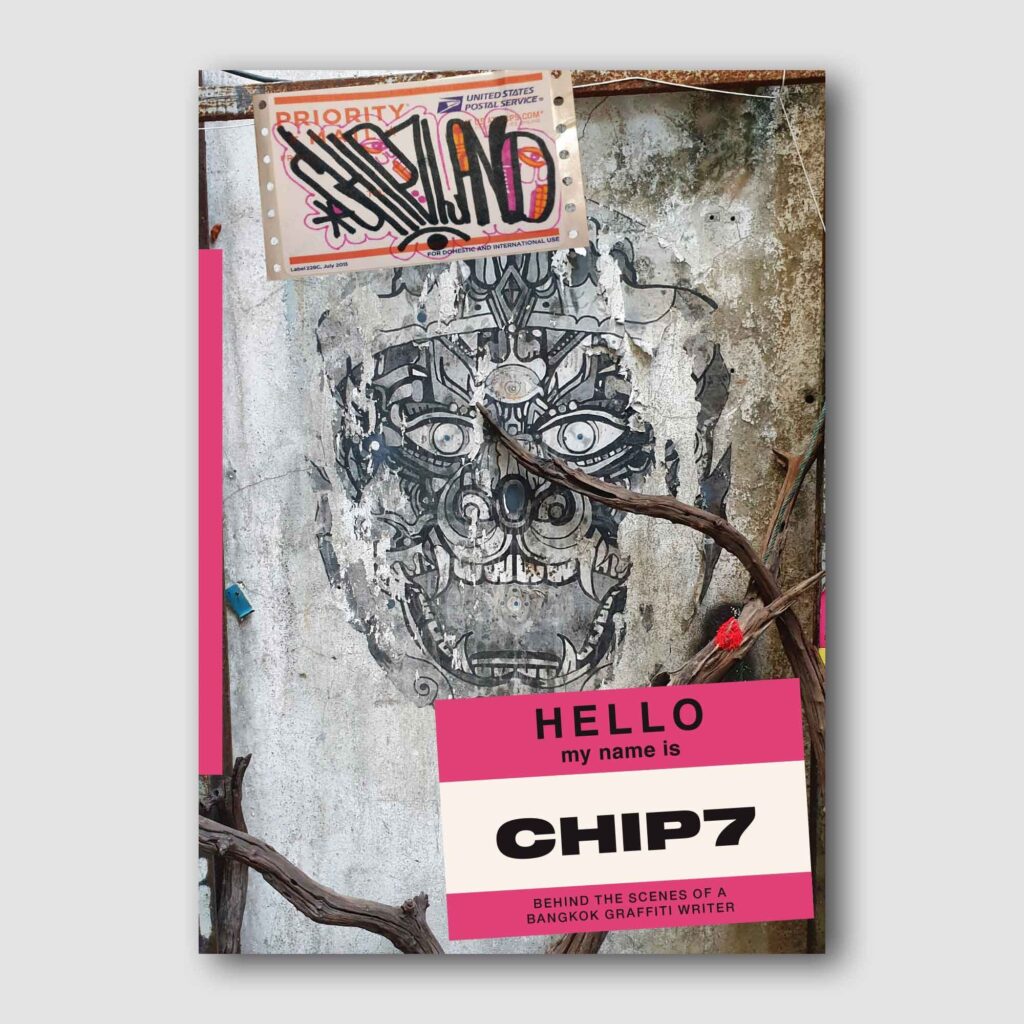 Go here to learn more about Stickerbomb World, or here to go to Soi Books.
Follow Stickerbomb World and Soi Books on Instagram >
Chip7Land – A Monograph About Thai American Graffiti Artist
Bangkok-based mixed media artist, Chip7Land has reached a podium in the upper class of graffiti artists over the last 20 years.
Chip still paints after two decades because he finds it fun and sees it as a connective thread to his youth.
He constantly and honestly tries to voice his feelings by putting a lot of energy into his work when accomplishing anything, from abstract painting to graffiti to sticker to rapping. 
The Cultural Duality
Living between cultures, the western and the eastern, is a state Chip silently and consistently shows in his work. Vibrant colors of the 90s urban western graffiti merged with eastern typography, and the "organic-techno-style" are all aspects of his visionary spirit. 
Techno-Organic Style
He is known for creating a unique and essential "Chip7" style he calls "techno-organic," which may refer to the duality of past and present, raw and sophisticated. It may even reconnect to its mixed western and eastern roots. Indeed, Chip loves living in Thailand as, aside from being a friendly country, they won't put him in jail for being a graff contrary to what might happen in the States.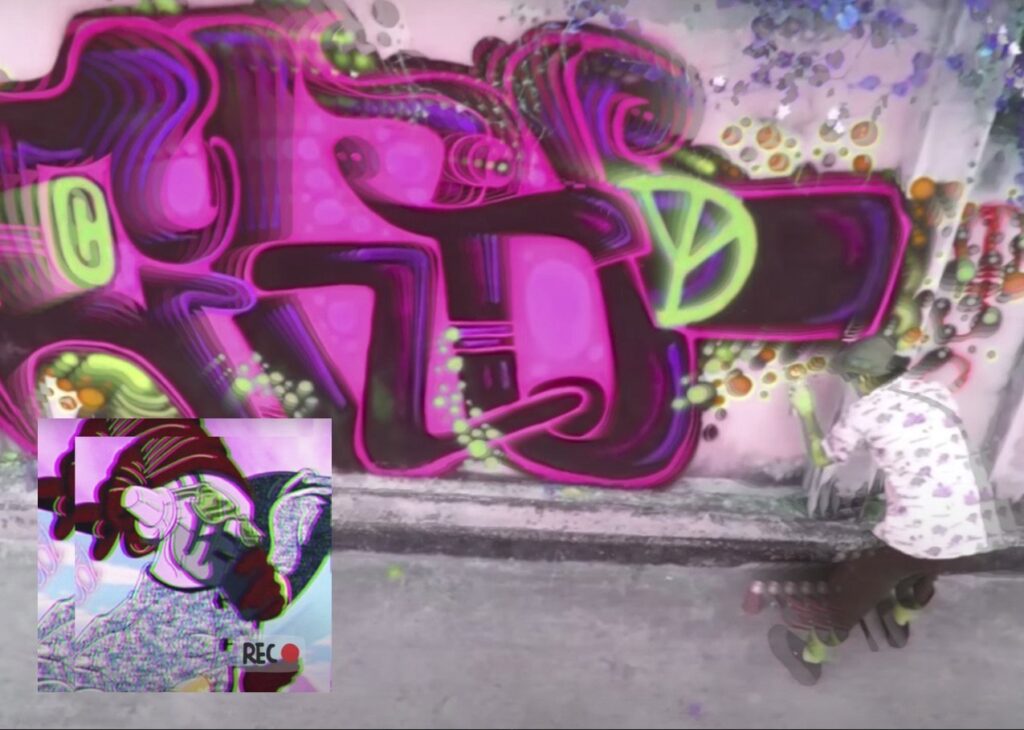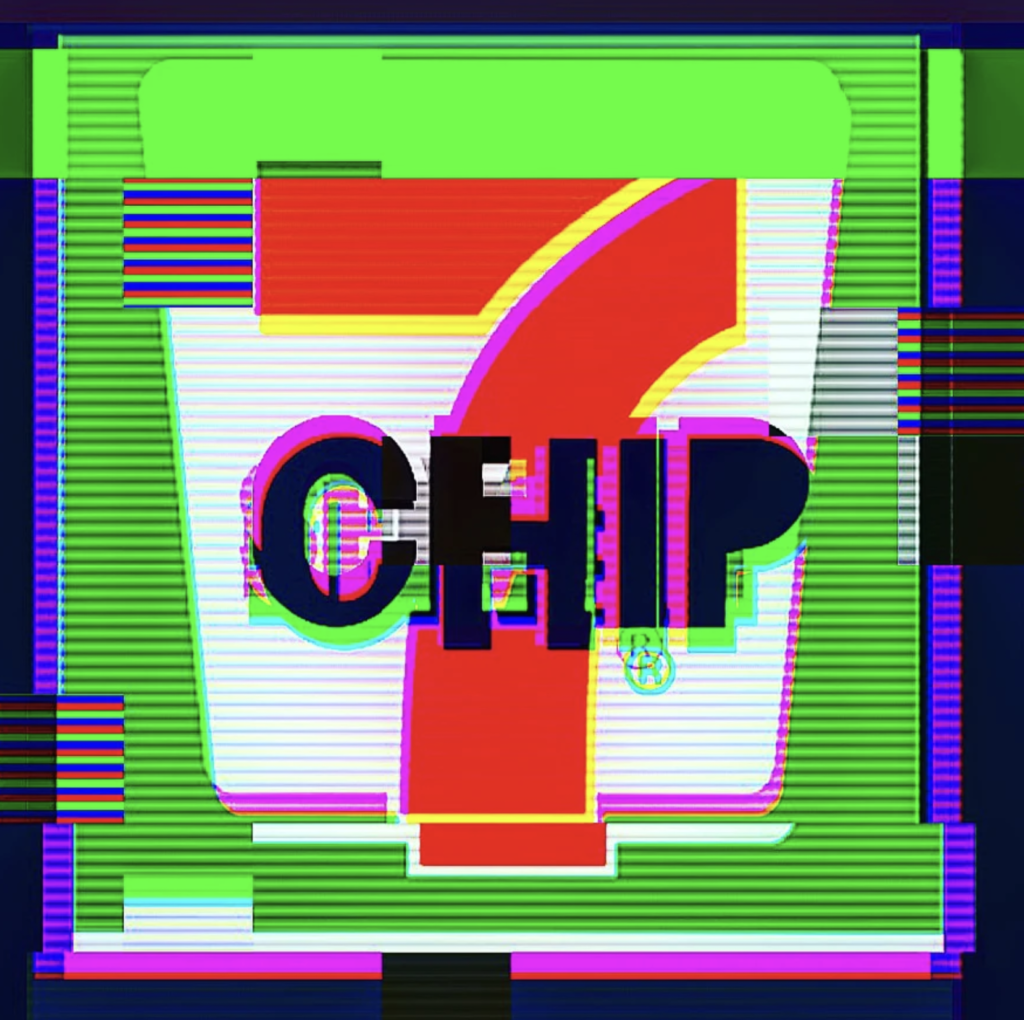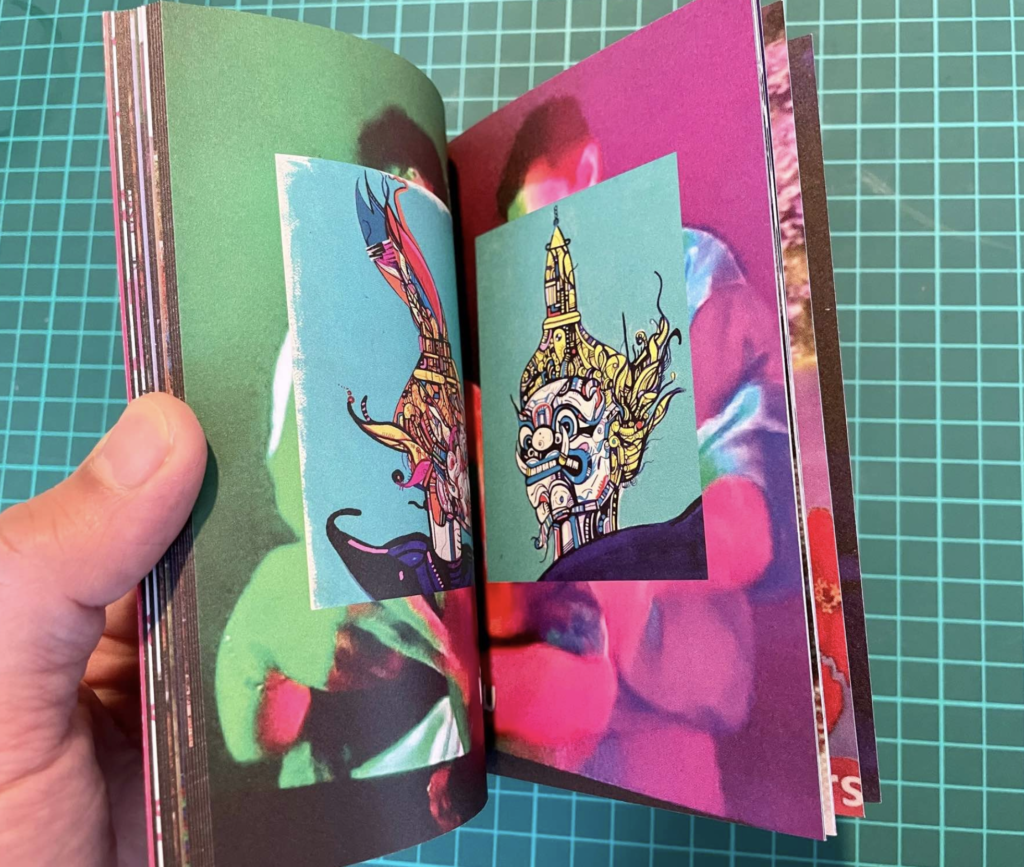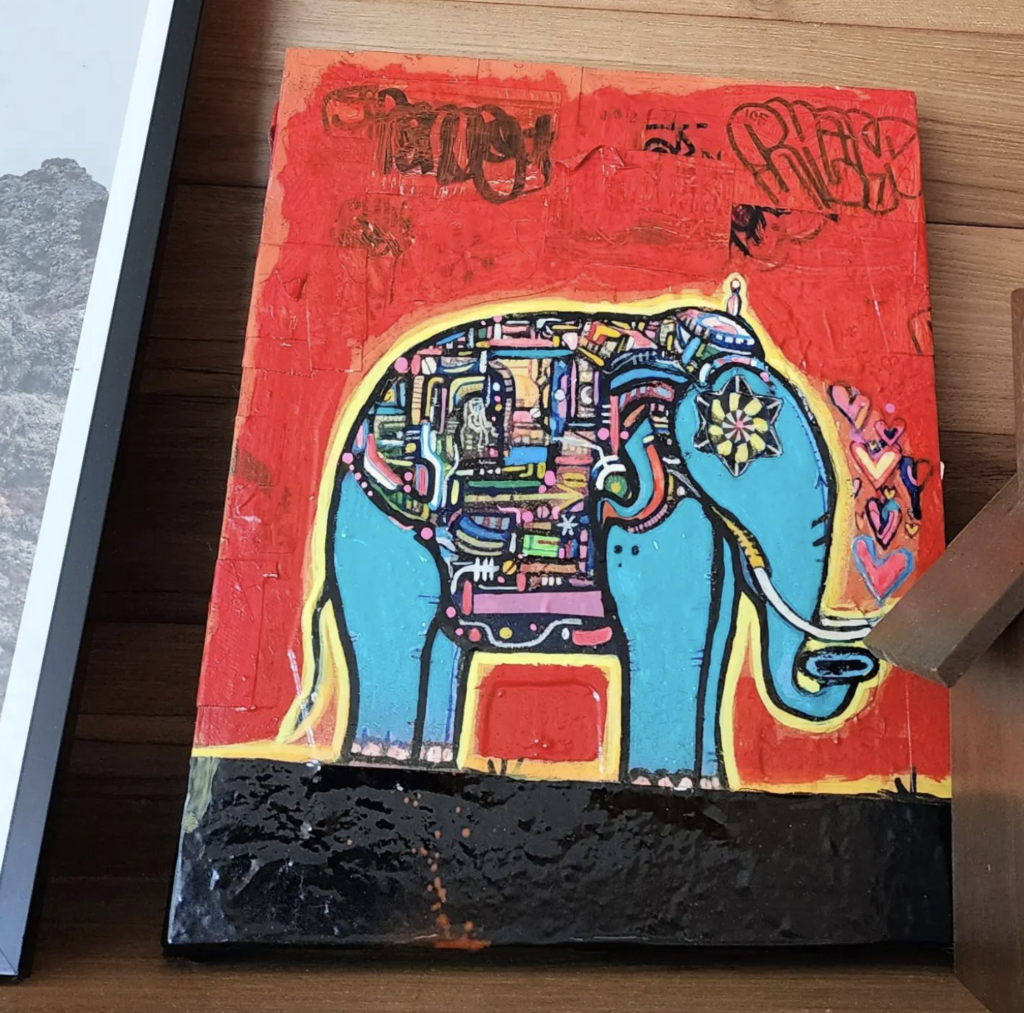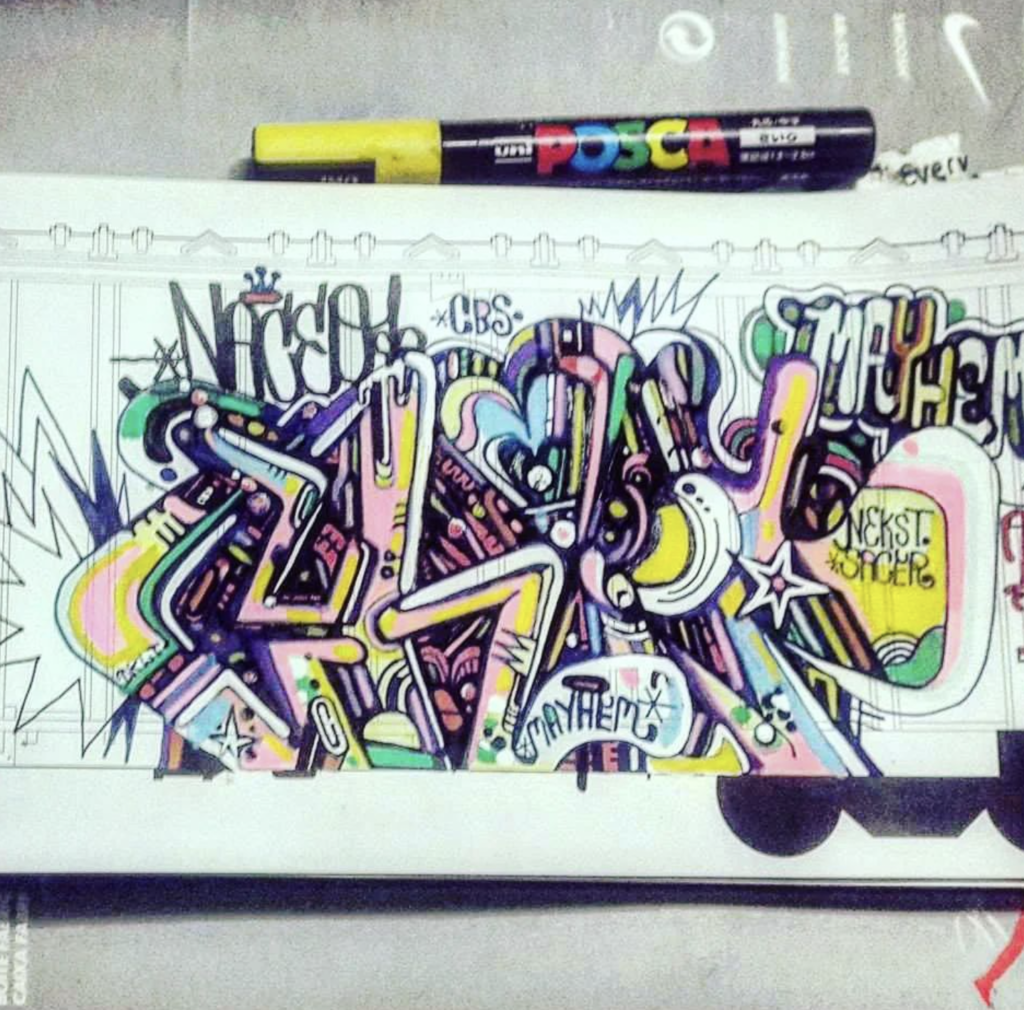 Furthermore, he was a founding member of the legendary crew MAYHEM and appeared as a future star in the book The History of American Graffiti. Most of Chip's recent work gets inspiration from his Thai and Southeast Asian ancestral roots, plus the Hindu epic stories such as the Mahabharata and Ramayana.
Another significant value of being a graffiti artist for Chip leans on teamwork and trust, which are essential for its flout and bohemian nature. 
About Chip7Land's Monograph
Chip7Land recently and energetically produced a monograph with Stickerbomb and Soi Books, highlighting some of his work over the last twenty years.
The book invites us to see Bangkok from Thai-American Graffiti Legend Chip7's point of view, as no one around paints likewise. His 'Techno-Organic' vibe has set him apart from many graffiti contemporaries.
This book features original photography and hand-drawn annotations and will appeal to all those who love graffiti and street art and want fresh insights into cities, towns, and countries worldwide.
Go here to Soi Books to purchase the book >
Follow Chip7Land on Instragram >
Read similar articles on Hue&Eye Mag