WHAT IS POSTERLAD?
PosterLad is an art project by Czech designer Vratislav Pecka. He believes that a poster does not necessarily have to promote some event or product. Posterlad posters do not aim to express any thoughts or deliver a message. The main goal of these posters is to captivate and please the observer's eye visually. That's why we feel engaged in the most straightforward concept: a visual-driven journey, during which the more you see, the more you want to see. Not to mention how we like watching at the making of the poster short videos on his Instagram page!
Hello Vratislav, let's start from the basics. What's your name and where have you grown up?
My name is Vratislav Pecka. I show my art as 'PosterLad'. I grew up in Prague, Czech Republic.
When or how have you understood you wanted to become an artist?
I realized I wanted to become a video/movie editor during high school, so I applied for Film school and was accepted!
And how would you like people to engage with PosterLad today?
I want my art to give positive emotions to the viewer. Since I tend to use vibrant colors in all my PosterLad work, I am all about nostalgia from the 90s, which was a very positive time for me.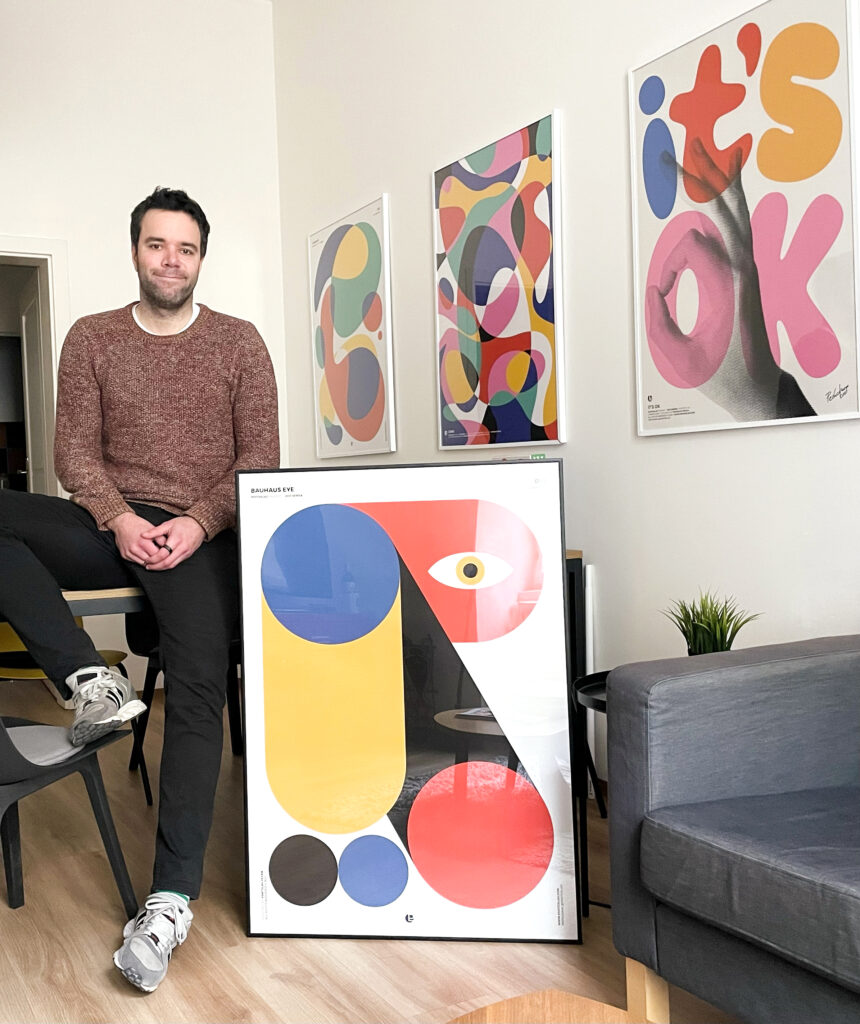 Can you briefly say something about your creative technique and tell us what drives you to make art?
I like to use simple shapes and just a couple of solid colors to create an eye-pleasing visual experience for the observer. It does not always have to deliver a message or anything like that. Most of my art is purely abstract, and it is up to everyone how they perceive it. Sometimes, I get very different reactions to my work. Diverse people find various things in my designs, which is quite a fantastic thing to see. What drives my art is the urge to create something. It comes pretty naturally. I like to create. I like the feeling of completing an artwork. All I want is to have fun. That is when I accomplish my best work anyway.
Which artist primarily inspires your work? And is there something else, outside visual arts, that keeps you motivated?
I don't think any particular artist or person inspires me or motivates me to create. I like to be surrounded by success-driven people, share ideas, and potentially collaborate with them.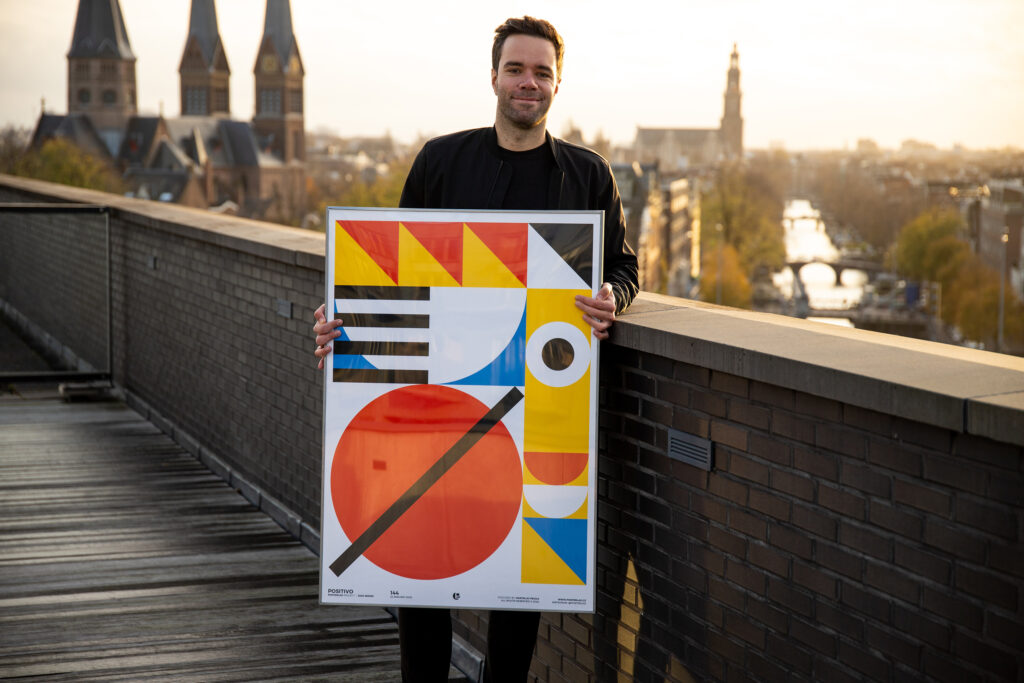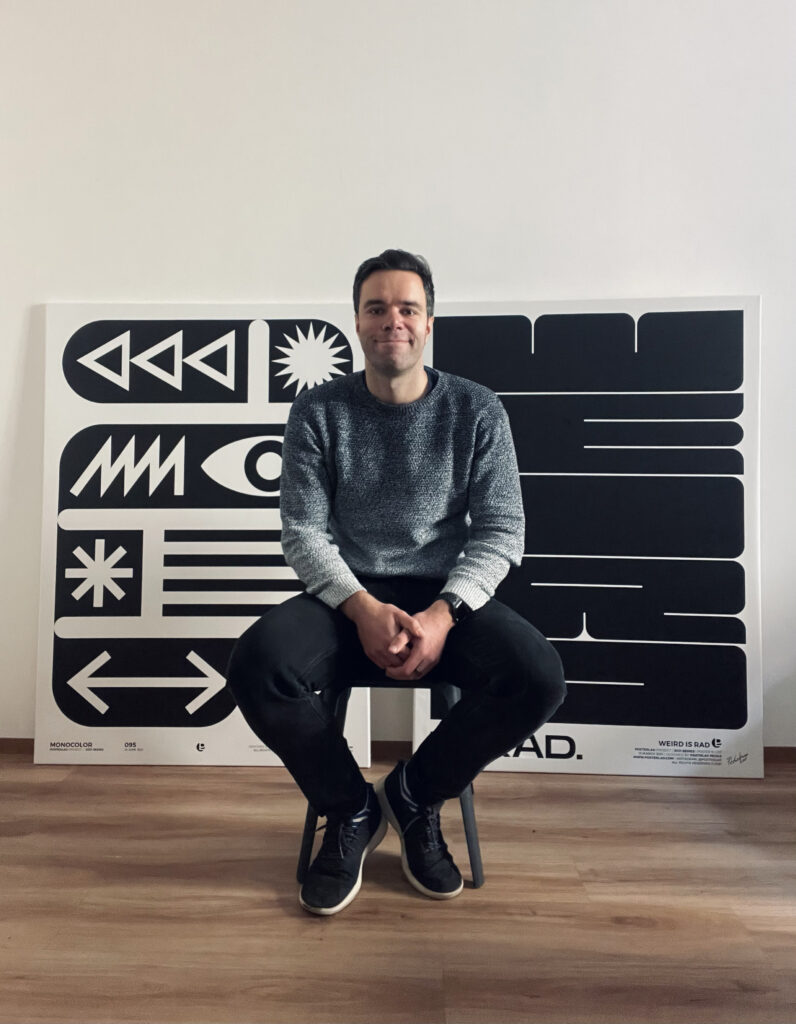 As a digital artist, do you feel you've been waiting for something like NFTs for a long time?
I can imagine that for most digital artists, NFTs have been something that they have been waiting for a long time. It allowed them actually to make a living out of their digital art. And I think that is awesome. These artists spent years creating and designing only because they loved doing it. Now they can monetize their skills and get some recognition too. Yes, I did not want to miss this train, so I jumped in. Although, I'd like to keep my traditional approach and the NFT world as I like my art printed on paper.
And how do you see the NFT world will benefit your professional career?
It has given me some extra exposure (by extra, I mean huge), I have had NFT exhibitions and auctions in places and with artists, I did not even dream of beforehand. In the future, I think I will be focusing a bit more on the NFTs, but I want to keep my prints and all that. Let's see how that will turn out!
Spread the word! Do you have anything exciting on the horizon?
I am working on one big NFT project with a larger group of people. I can not share any details, but it will see its launch sometime this summer. Also, I have one personal project going on, which should be ready by this year. So stay tuned!
Check PosterLad on SuperRare or on 1stDibs >
Click here to go to PosterLad's website, or visit his Instagram page >
Read similar interviews by Hue&Eye >