About Oliver Weiss
Oliver Weiss is a mixed-media artist from Berlin enjoying creating hand-cut paper collages and graffiti art. Earning significant influence from the early-twentieth-century Dadaism and Surrealism art movements, Oliver has worked in digital collage for two decades. Only recently, though, he transitioned to analog collage, a technique he rediscovered during the pandemic. So paper, scissors, glue, paint, and artifacts drawn by hand became his new creative activity. 
I seek to extract hidden stories from such raw materials as pre-existing old photos, vintage and contemporary magazines, books, and postcards, by arranging bits and pieces until they start articulating a "voice." Stories that didn't have space beforehand now see the light of day; they needed first to be discovered by ways of composing works of art.
Oliver recently sent Hue&Eye an exclusive interview, and we are excited to publish it with this.
Hello Oliver. When or how have you understood you wanted to become an artist?
I guess I have always known but never dared until after completing my studies in engineering.
Can you briefly describe your technique and tell us what drives you to make art?
I primarily work with collage these days. I seek to find "hidden stories" when assembling bits and pieces.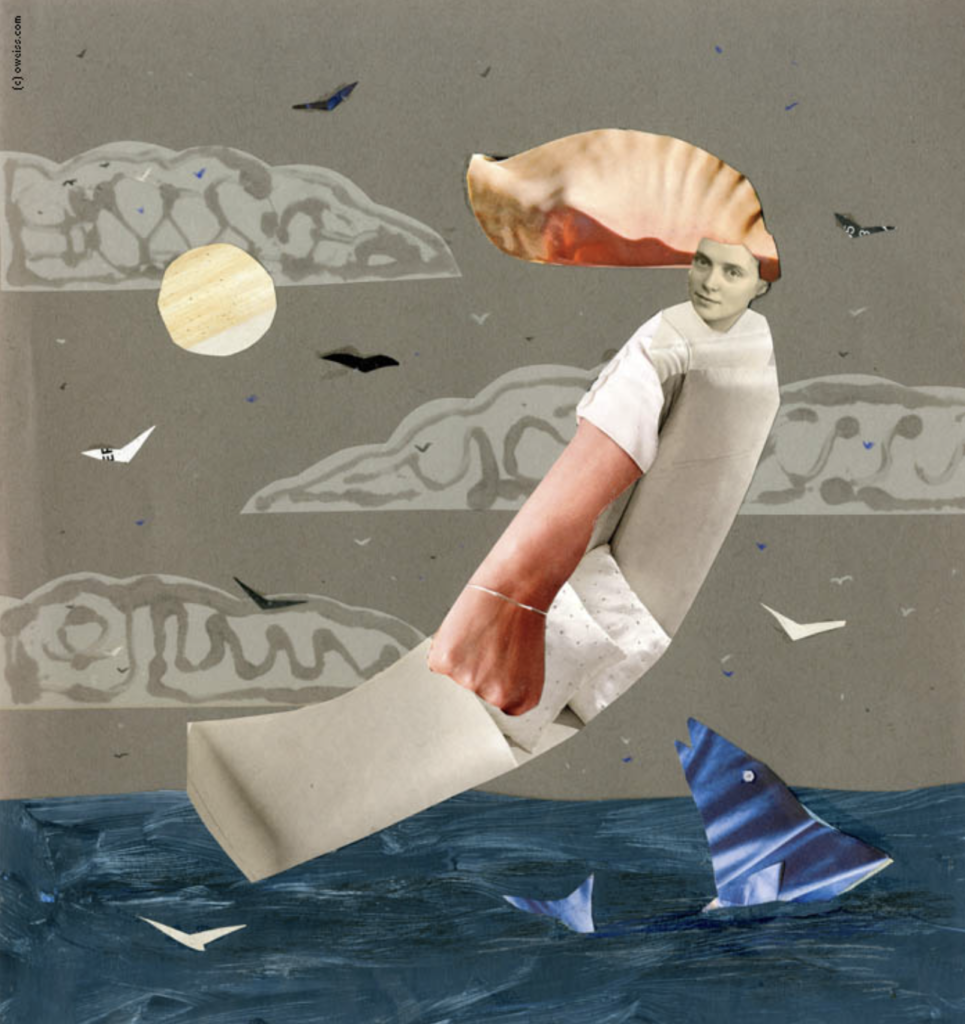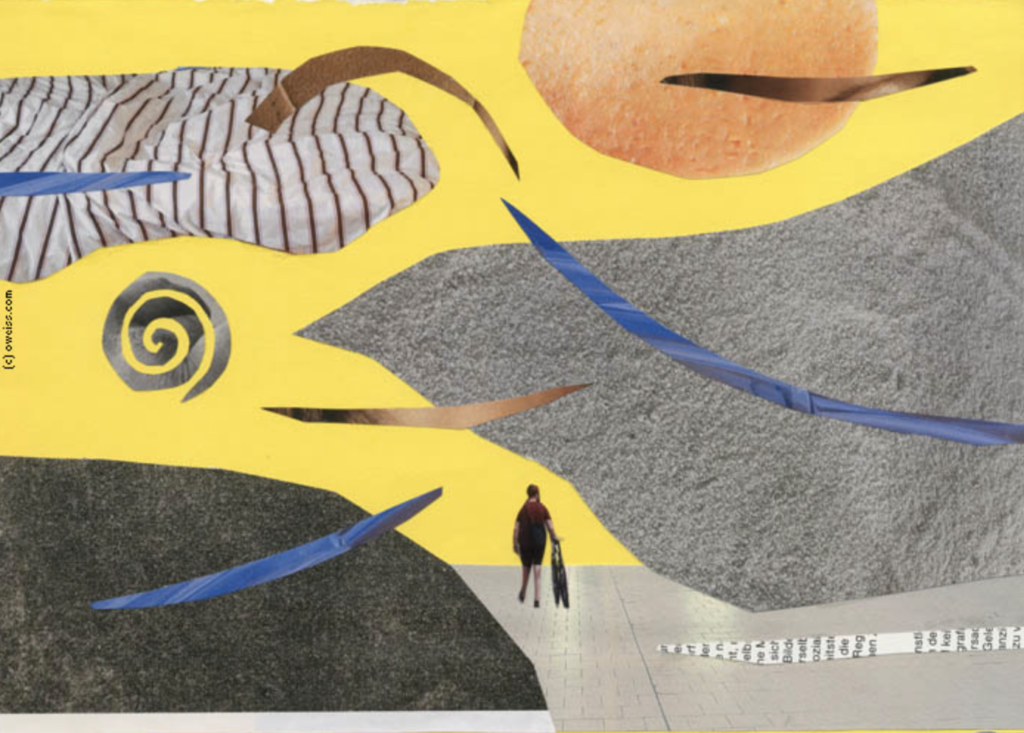 What is the main feature that has changed in your works or practice throughout the years?
My transgression to analog work after many years of working almost exclusively digitally.
Which artist primarily inspires your work? And is there something else, outside visual arts, that keeps you motivated?
Everything DADA. Motivation also comes from writing, playing the piano, walking through the city of Berlin…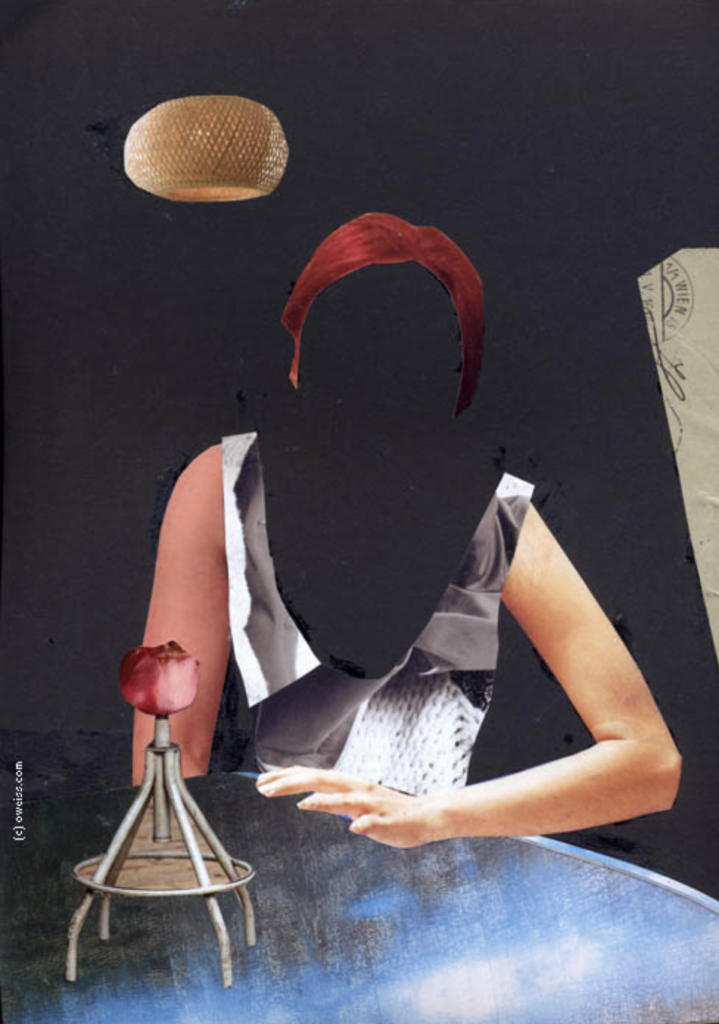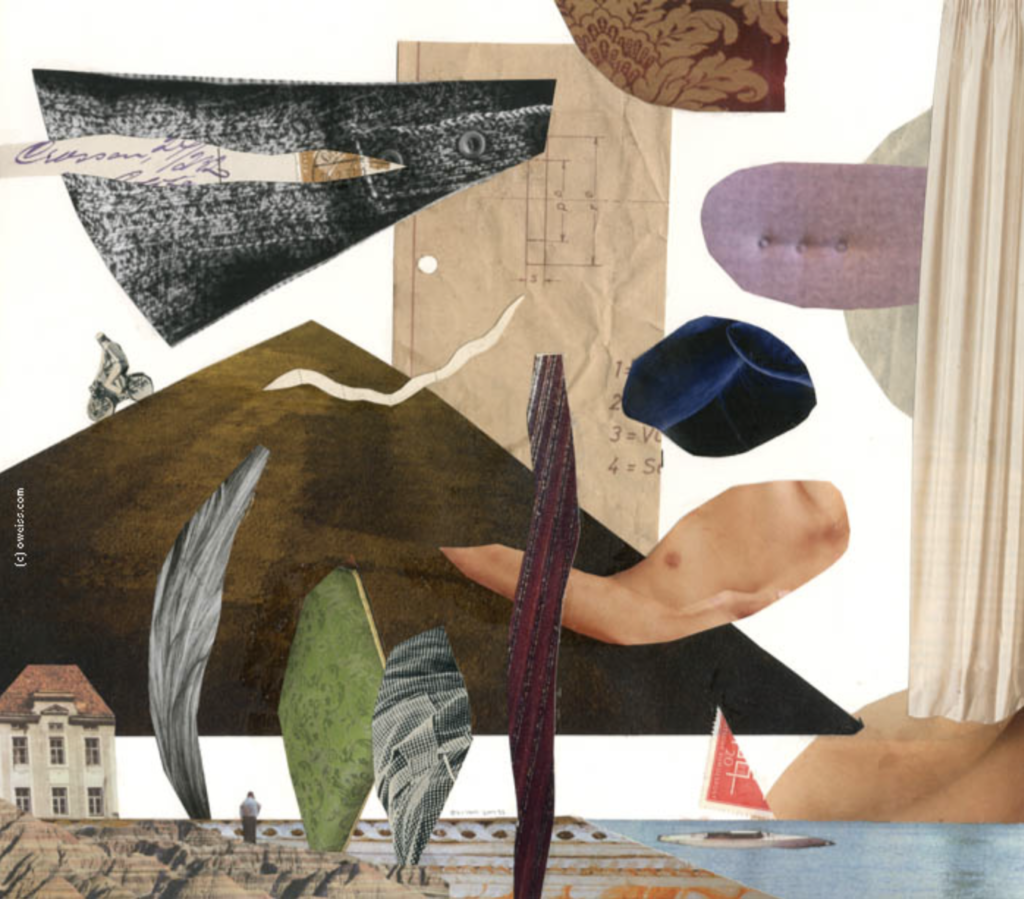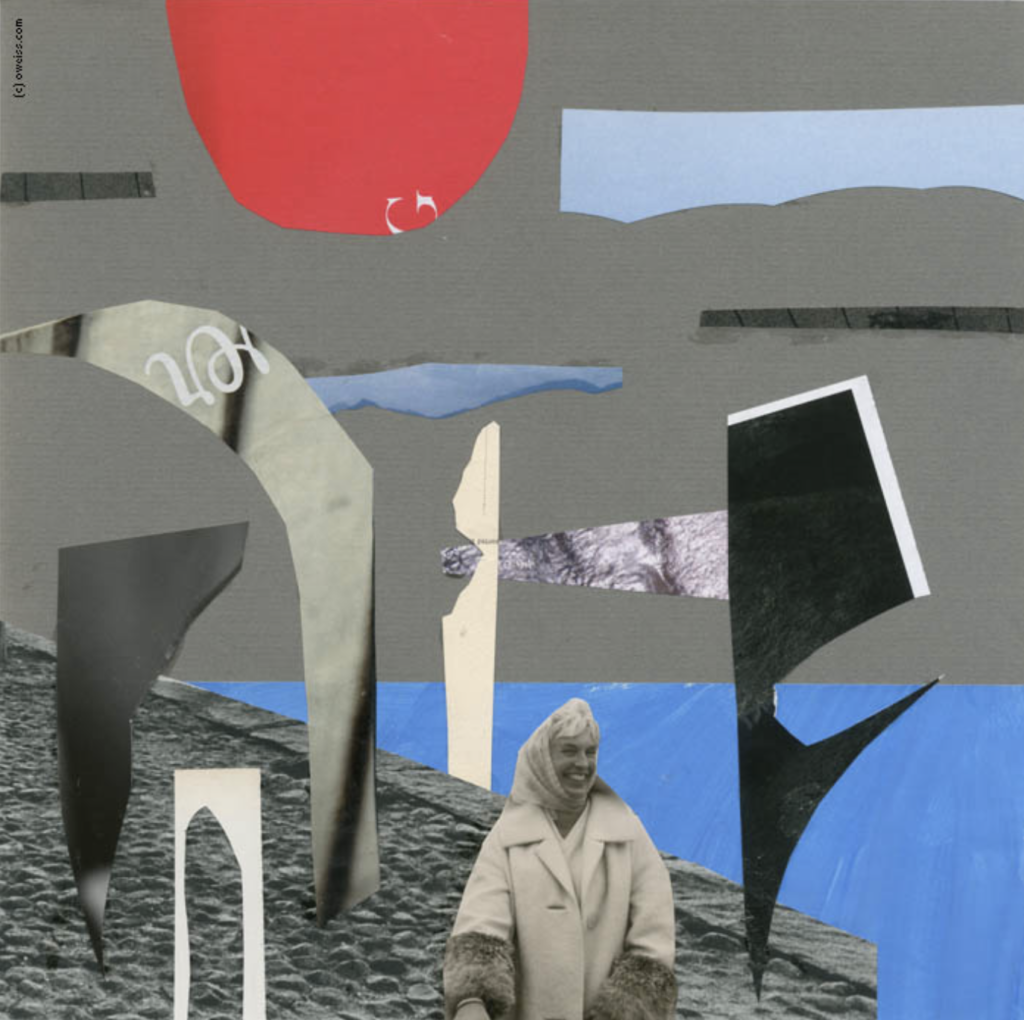 How would you like people to engage with your work?
Ideally, they can relate to my way of thinking. Or be surprised (but inspired) that someone thinks differently than they do.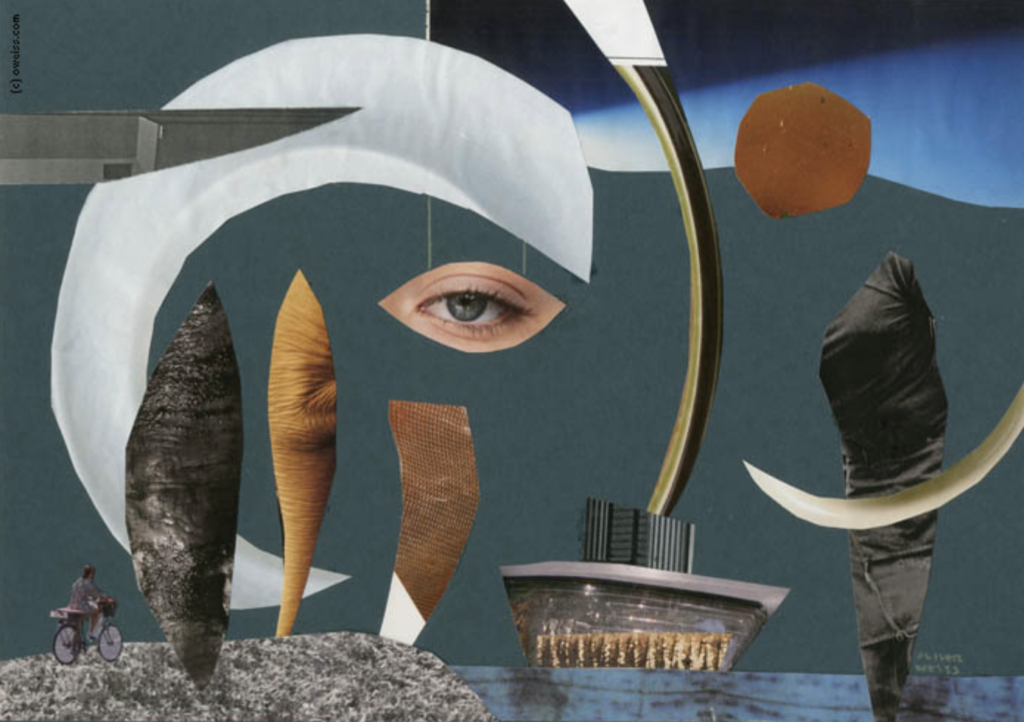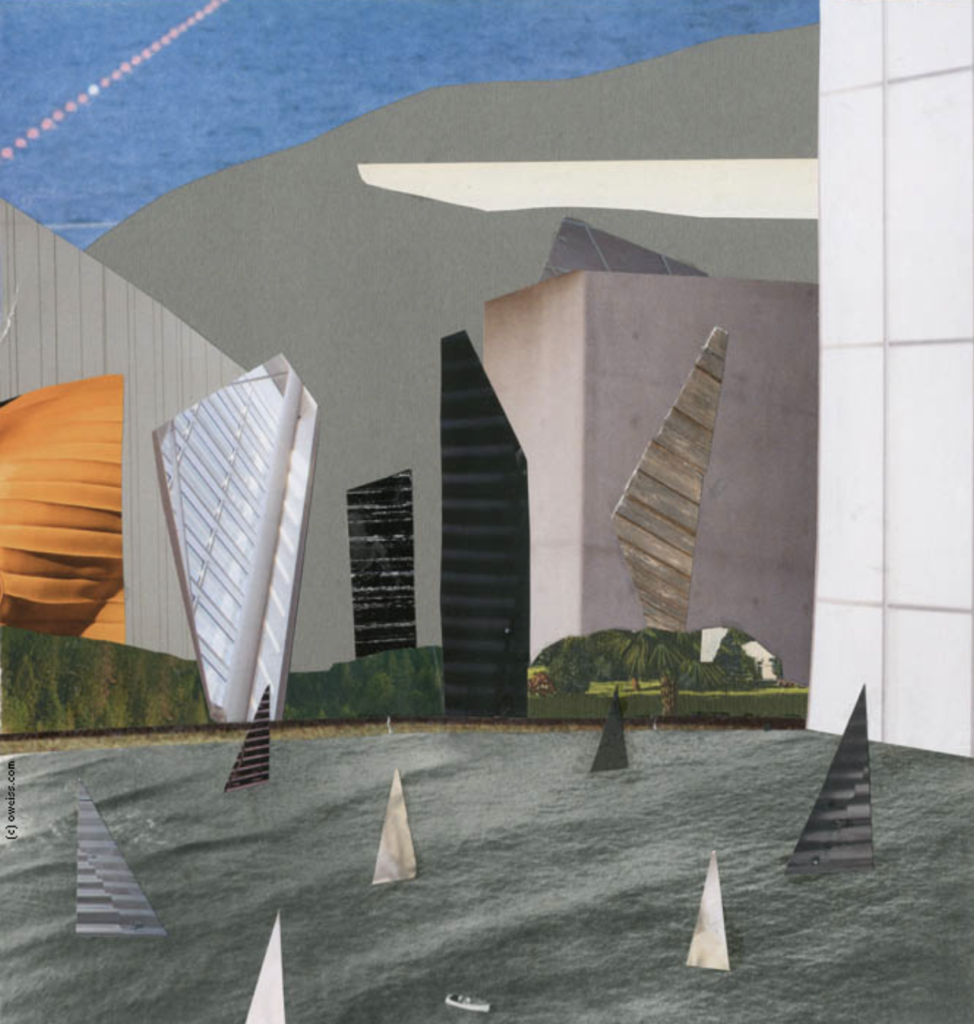 Spread the word! Do you have anything exciting on the horizon?
I will have my own studio soon, where I may create larger-scale images!
To visit Oliver Weiss's website, go here >
Read similar interviews on Hue&Eye >