About Liste Art Fair Basel, 2022 Edition
Liste Art Fair is the renowned Basel-based event showcasing the newest discoveries in emerging and contemporary art. It will host for its 2022 edition 82 galleries from 37 countries. Representing the emerging scene in modern and contemporary art, they may be found in Hall 1.1 at Messe Basel from 13 – 19 June.
There will be much to discover with works by over 100 artists, 60 solos, and 22 group exhibitions.
Participating Galleries
The Liste Committee has selected 18 galleries to exhibit at Liste Art Fair Basel for the first time. These include Rhizome from Algiers, CLC Gallery Venture from Beijing, Hot Wheels from Athens, Femtensesse from Oslo, Harlesden High Street from London, and Bel Ami from Los Angeles.
This year, Liste would like to give a special welcome to two Ukrainian galleries: The Naked Room and Voloshyn. Indeed in a solid and courageous sign of solidarity, our Russian galleries, Fragment, and Osnova, decided to forgo their participation this year. This is why some of our Eastern European galleries will give Ukrainian art a platform by expanding their presentations with Ukrainian artists.
Liste's Three Formats
As a matter of fact, since 2021, Liste has consisted of three formats: Liste Art Fair Basel, Liste Showtime Online, and Liste Expedition Online.
As mentioned, facing the war in Ukraine, special attention is paid to the representation and participation of Ukrainian artists and galleries this year. For instance, the Naked Room and Voloshyn's invites to participate in an exhibition of Ukrainian artists supported by Friends of Liste.
Liste Art Fair
Founded in 1996, Liste Art Fair Basel is the international fair for new discoveries in contemporary art. Every year in Basel, a younger generation of galleries exhibit artists who are outstanding representatives of the latest developments and trends in contemporary art. Many of today's most influential and successful galleries for contemporary art laid their foundations at Liste.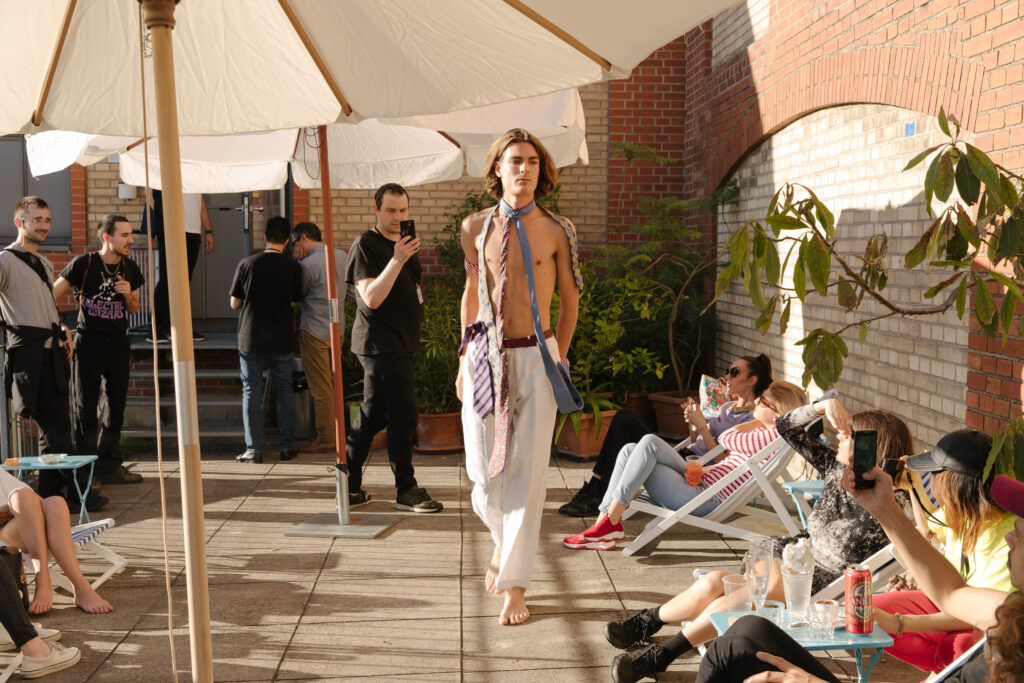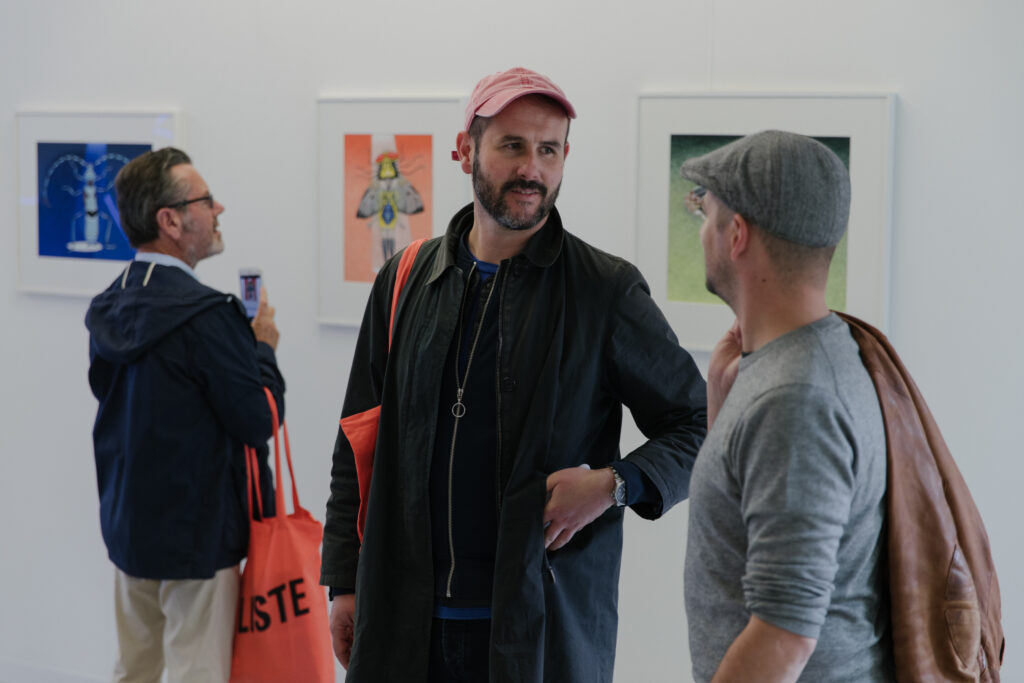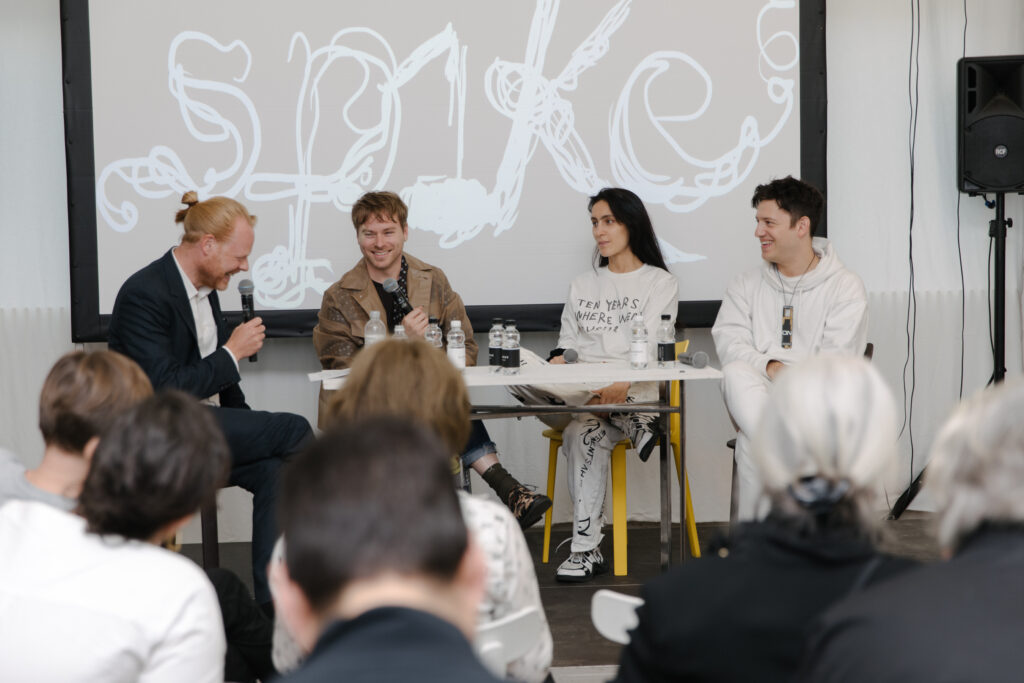 Liste Showtime Online
Liste Showtime Online, the digital edition of Liste, was first launched in 2020 and offers galleries participating in Liste Art Fair Basel the opportunity to expand their presentations in the digital space. It will run from 13 – 26 June 2022.
The digital edition of Liste Art Fair Basel is a place for discovering the newest voices in contemporary art, presented by international galleries of the younger generation.
On the digital platform, Liste Showtime visitors can discover over 80 emerging artists and find inspiration in the diversity and quality of the participating galleries from more than 35 countries. Each exhibitor will present one artist in-depth, thereby not only offering works for sale but also providing deeper insights into the featured artist's individual practice.
Liste Showtime Online runs parallel to Liste Art Fair Basel, the physical edition of the fair. It is made possible with the generous support of Liste's main partner, E. Gutzwiller & Cie, Banquiers.
With media-rich presentations, the galleries will not only offer works for sale but also provide deeper insights into the practices of their artists.
Liste Expedition Online
Liste Expedition Online was launched in 2021 as a non-commercial research forum. The digital platform offers a continuously growing artist index of the world's most critical new positions in contemporary art alongside collaborative pro- jects carried out with artistic and media partners. It is permanently available throughout the year.
Special Guest Programmes
Every year, Liste Art Fair Basel invites institutions, magazines, initiatives, and artist projects to present special programs within the context of the fair. This cutting-edge approach expands Liste's mission to highlight the latest developments in contemporary art. Learn more here >

Urgent call to donate in solidarity with the Ukrainian people
Liste is a significant part of galleries' identities. Because of this, Liste understands the urge to address the current situation as a community and will financially support the people of Ukraine, who are fiercely resisting the Russian regime.
Polish galleries suggest donating to Fundacja Ocalenie (rescue foundation), which helps immigrants and repatriates build a new life in Poland. Especially now, the foundation is working towards raising awareness about the situation in Ukraine, lobbying, making in-kind donations, and volunteering. They believe their efforts will go a long way to help the humanitarian crisis on the Polish-Ukrainian border. You can find more information about Fundacja Ocalenie here.
Go here to donate to one of the following two NGOs recommended by Liste galleries in the region or learn more about the program.
Where and When
Liste Art Fair Basel
Preview: Monday, 13 June 2022, 11 am – 6 pm
Opening: Monday, 13 June 2022, 6 – 8 pm
Fair: Tuesday, 14 June – Sunday, 19 June 2022
Opening hours: Tuesday – Saturday, 12 – 8 pm; Sunday, 11 am – 4 pm
Liste Showtime Online
Preview: Wednesday, 8 June – Sunday, 12 June 2022 Public: Monday, 13 June – Sunday, 26 June 2022
Liste Expedition Online
Publicly accessible year-round
Click here for the full visitor's information page >