About Kathryn MacNaughton
Kathryn MacNaughton was born in 1985 in Toronto, Canada. She graduated from Ontario College of Art and Design in 2007 and today lives and works in Lisbon, Portugal. 
Kathryn incorporates figurative painting with a combination of abstract expressionism, and geometric abstraction into one poetical view. All this, together with the still life, has been flattened, to face the frontal view of the canvas. The computer screen is where these pieces begin to shape, while the canvas remains the analog approach of the painter's hand.
MacNaughton previously qualified as a graphic designer and today employs her digital skills to her benefit. When analyzing her work, digitalized words such as masking and layering are common.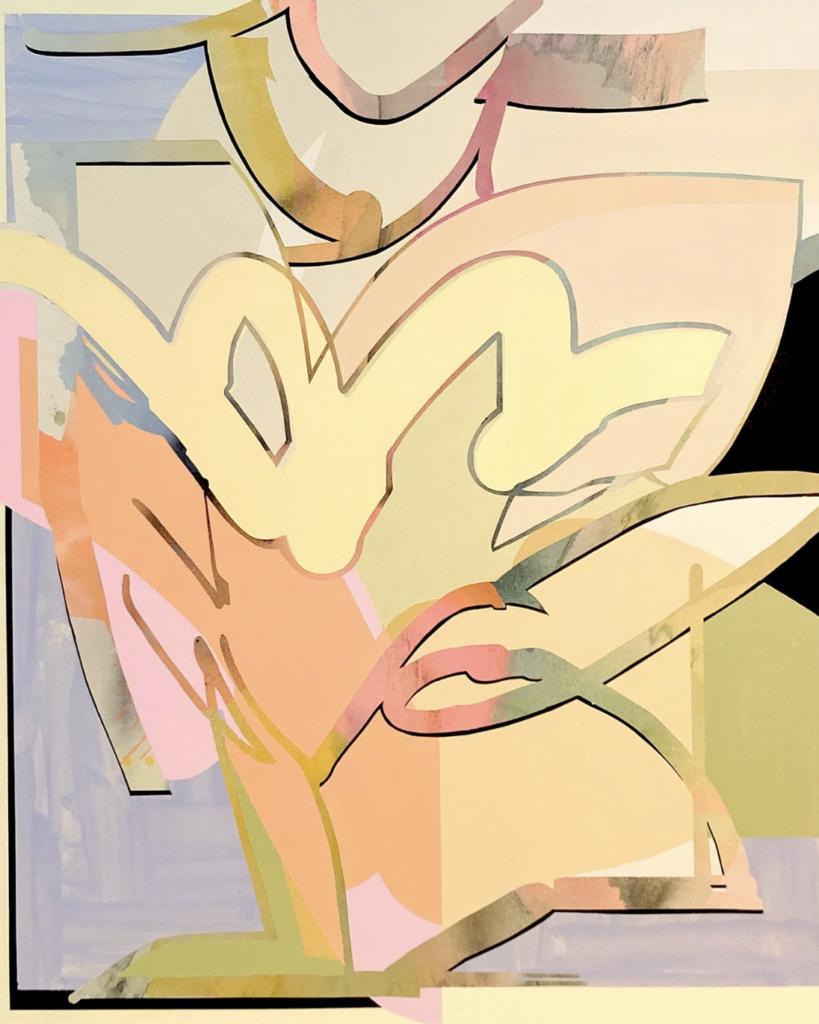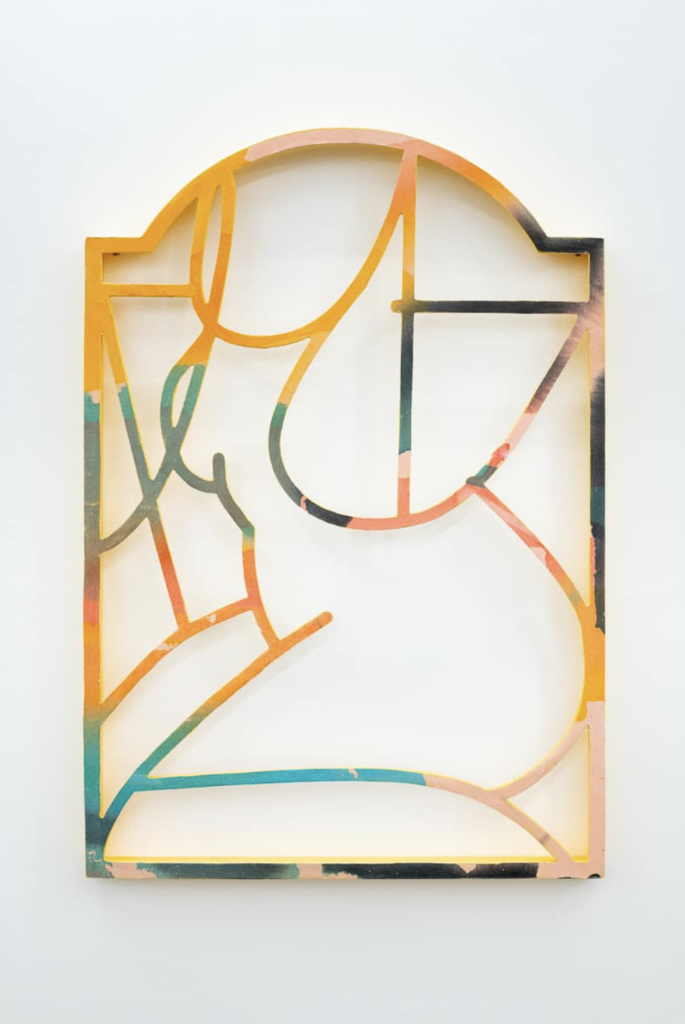 Between Digital and Raw
"I wanted my digital work to look raw and handmade. Now that I create 'physical' paintings, I want to give the illusion that the work is digital", Kathryn says.
Digital and technical concepts go along with more romantic trends: dances across an outlined silhouette, guiding the viewer's eye around the 2D curves as one guides the finger across a map.
The work simultaneously suggests femininity, as curves play shadow tricks, appearing as vessels that guide the eye. But also, the masculine: the austerity and monolithic qualities of shape, form, and line. We see references from Robert Morris to Georgia O'Keefe; Diebenkorn to DiChirico.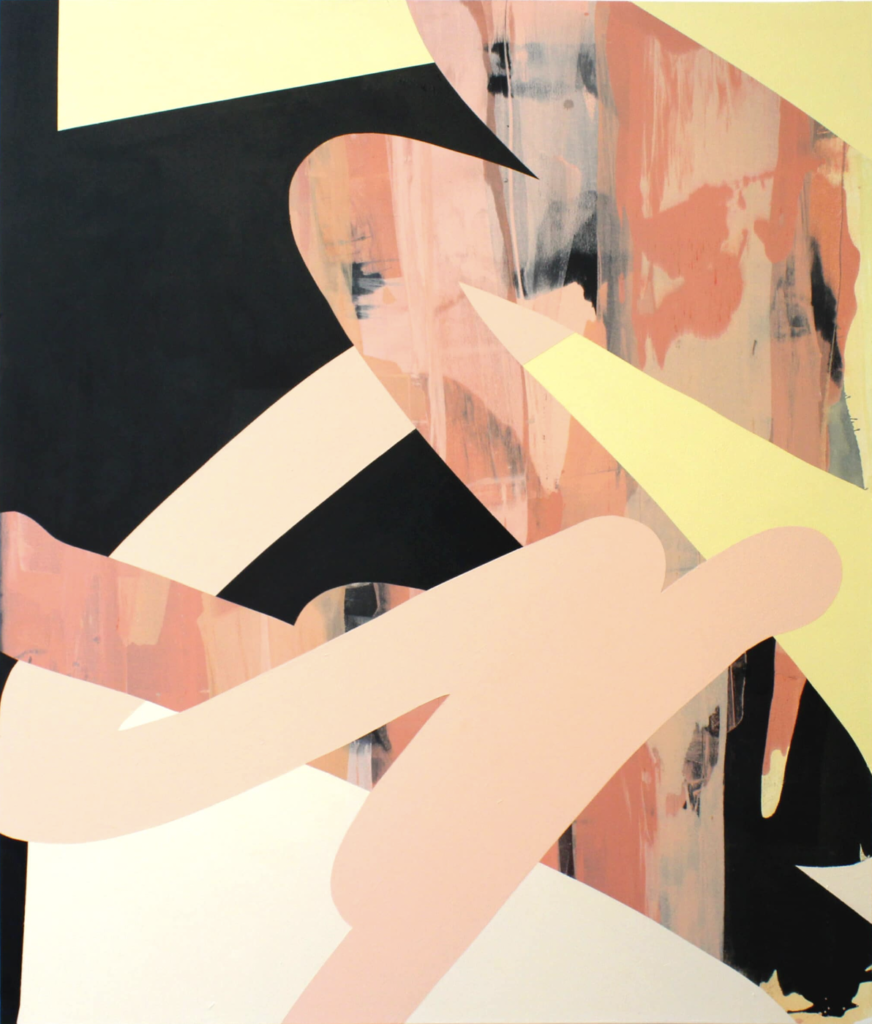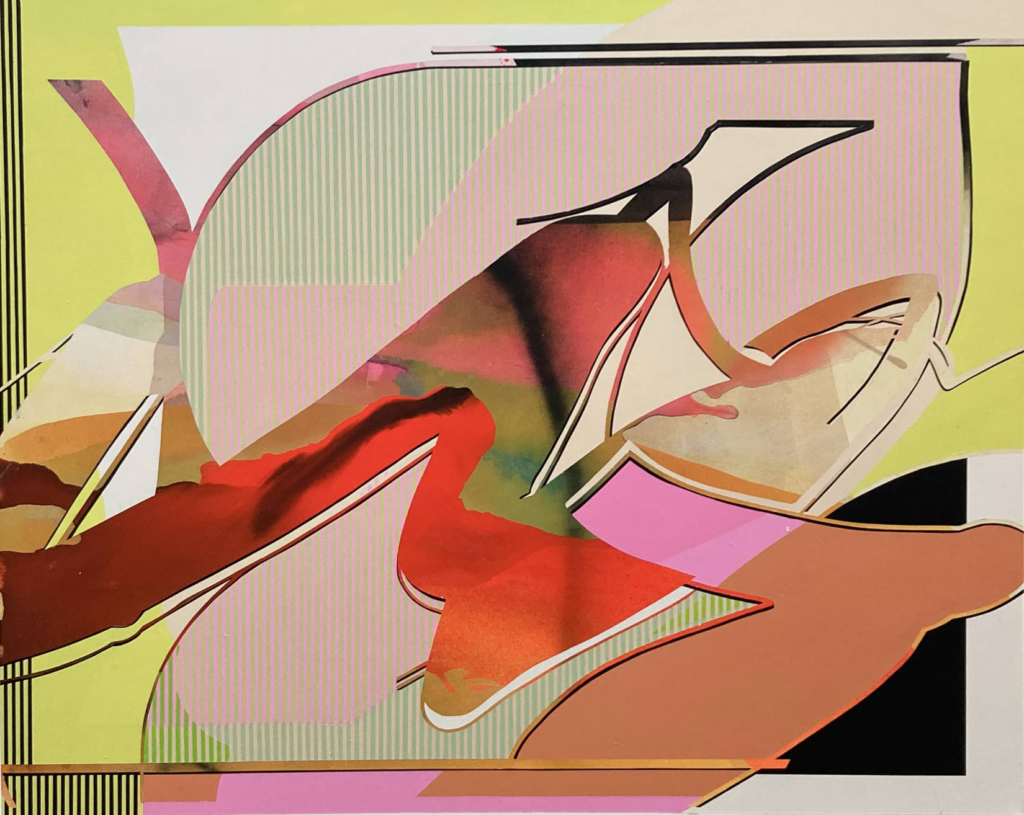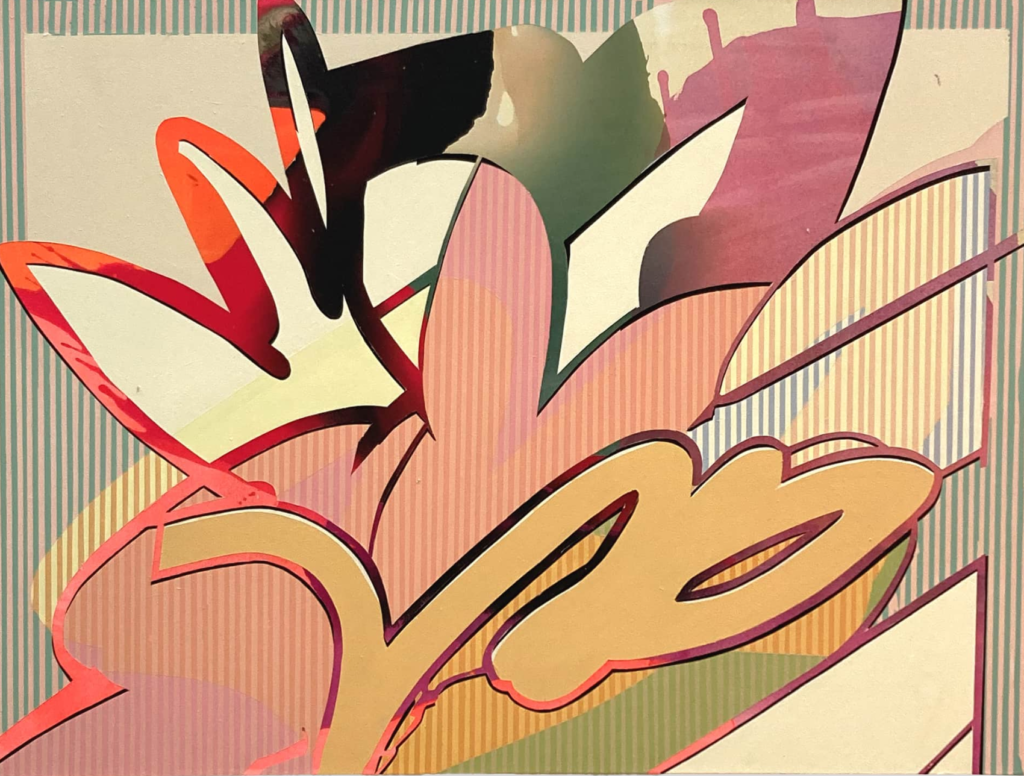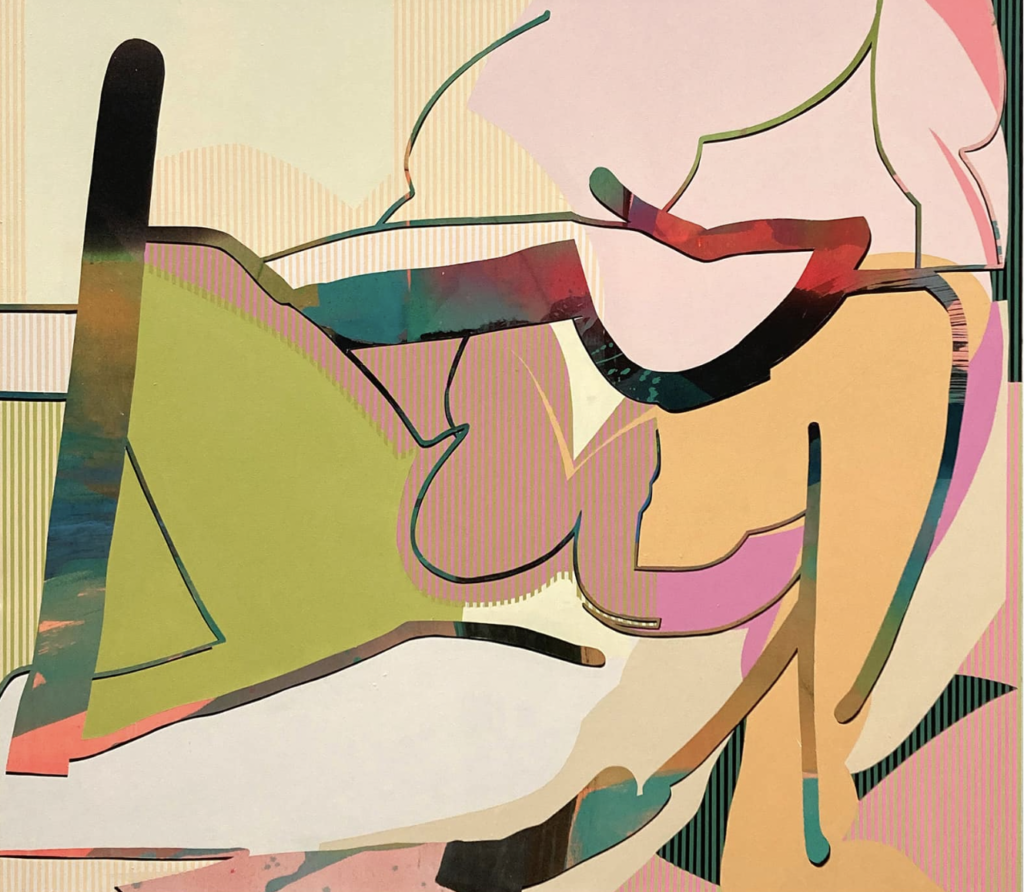 MacNaughton's has a forthcoming solo exhibition with BEERS, scheduled for October 2023.
Go here to visit her website or follow her on Instagram here.