About Juheon Cho
Contemporary Korean painting artist Juheon Cho (b.1987) grew up between Seoul (South Korea) and the UK.
She received a degree in Korean Painting and fine art, another in Printmaking from Ewha Woman's University in Seoul, and accomplished her MFA at the Goldsmiths University in London.
Juheon then worked as an artist traveling back and forth between the UK and Korea and already had four solo exhibitions.
The first one was held in London in 2015 with 'The Little boy and a toxic Land'. 
Juheon is an artist who always raises questions about the sensual experience starting from the boundary between reality and digital-based Korean Painting. After returning to Seoul from London, she taught contemporary art and Painting at Daegu University and Kyungpook University and currently lives and works as an artist in Berlin, Germany.
"From a young age, I have been moving frequently around with my family. As a consequence, I have left a lot of things behind, and the senses and memories I have are an irreversible experience that created a huge void filled with longing." 
Hello Juheon, tell us something more about your creative practice.
When or how have you understood you wanted to become an artist?
When I was drawing coral reefs at my environment engineer father's boring laboratory at 6 years old.
Can you briefly say something about your technique and tell us what drives you to make art?
My root is from traditional Korean Painting. I use traditional materials, but I make art for the future as I am a millennial.
My task is to understand how the mass media images stimulate and distract people from the actual content and makes it harder for them to sympathize with the pain of others while attempting to interpret how the public responds to them. I use my chosen medium to remove and hide harmful elements to expose the viewer to what is happening. My works of art reform the content from the natural cruelty of the media displayed. This paradoxically maximizes the media's position for the public consuming the image.
My works explore the extremes that the current surge of media has as an effect on the audience. 
What main feature has changed in your works or practice throughout the years?
My most extensive interest was the experience with sensuality in Digital media, but during the Covid time, we have been forced to stay in digital a lot. So I moved on to the experience and sensuality in our complex and tangible reality.
Which artist primarily inspires your work? And is there something else, outside visual arts, that keeps you motivated?
Definitely, Aram Bartholl and Korean artist Osang Kwon. The multi-layers of experience, smell, sounds, and visuals from nature and its memories are my primary source of motivation.
How would you like people to engage with your work?
I hope that my work will motivate people to share their experiences about sensuality within the brutal digital reality.
Spread the word! Do you have anything exciting on the horizon?
I am currently hosting my 5th solo exhibition in Berlin. It is about the millennial's memories and my Berlin home Obersee.
I would like to introduce this exhibition to many people.
To discover more about Juheon Cho's work visit her website, or follow her on Instagram.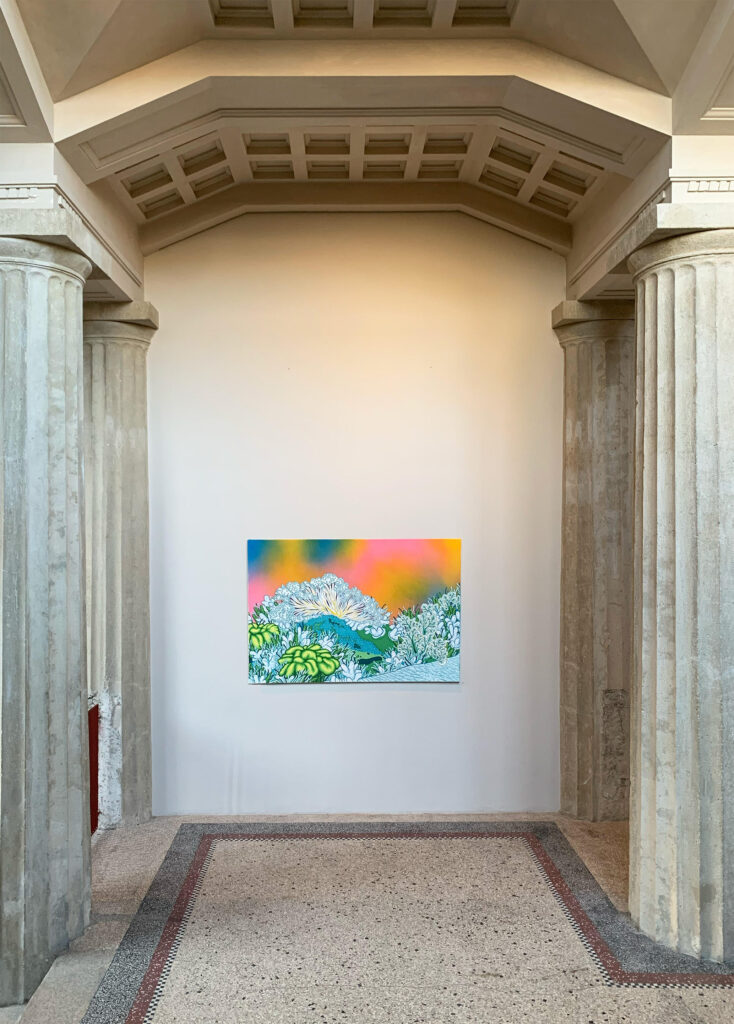 To