About Hoxxoh
Douglas Hoekzema, a.k.a. HOXXOH is a contemporary artist based in Miami. His work combines sacred geometry and time to direct his artistic practice.
He has achieved international acclaim for his visionary approach to contemporary art.
Hoxxoh has a background in architecture, where his eye for landscapes and urban spaces comes from. His works distinguish for the detailed patterns, vibrant colors, and an emphasis on rhythm and repetition. Through various mediums, including murals, sculptures, and paintings, Hoxxoh creates immersive and visually stunning pieces; he enthralls the viewer's senses and question their perceptions.
Hoxxoh's Artistic Inspiration
Hoxxoh's artistic vision values the natural world, music, and the urban environment. He draws inspiration from the complex interplay of light and shadow, the wind's motions, and the pulse of the city streets. 
Through his creative output, Hoxxoh invites us to explore the possibilities of the world around us, challenging us to see beyond the surface and discover the hidden patterns and rhythms that connect us all. His art is a testament to the power of imagination and an inspiring sample of the contemporary art's crucial position in shaping our cultural landscape.
Explore Hoxxoh's Portal Murals
The Portal Murals showcase a unique and innovative technique developed by Hoxxoh throughout his career. Blending rhythm, repetition, vibrant colors, and intricate patterns, these site-specific installations create a dynamic interplay of light and movement.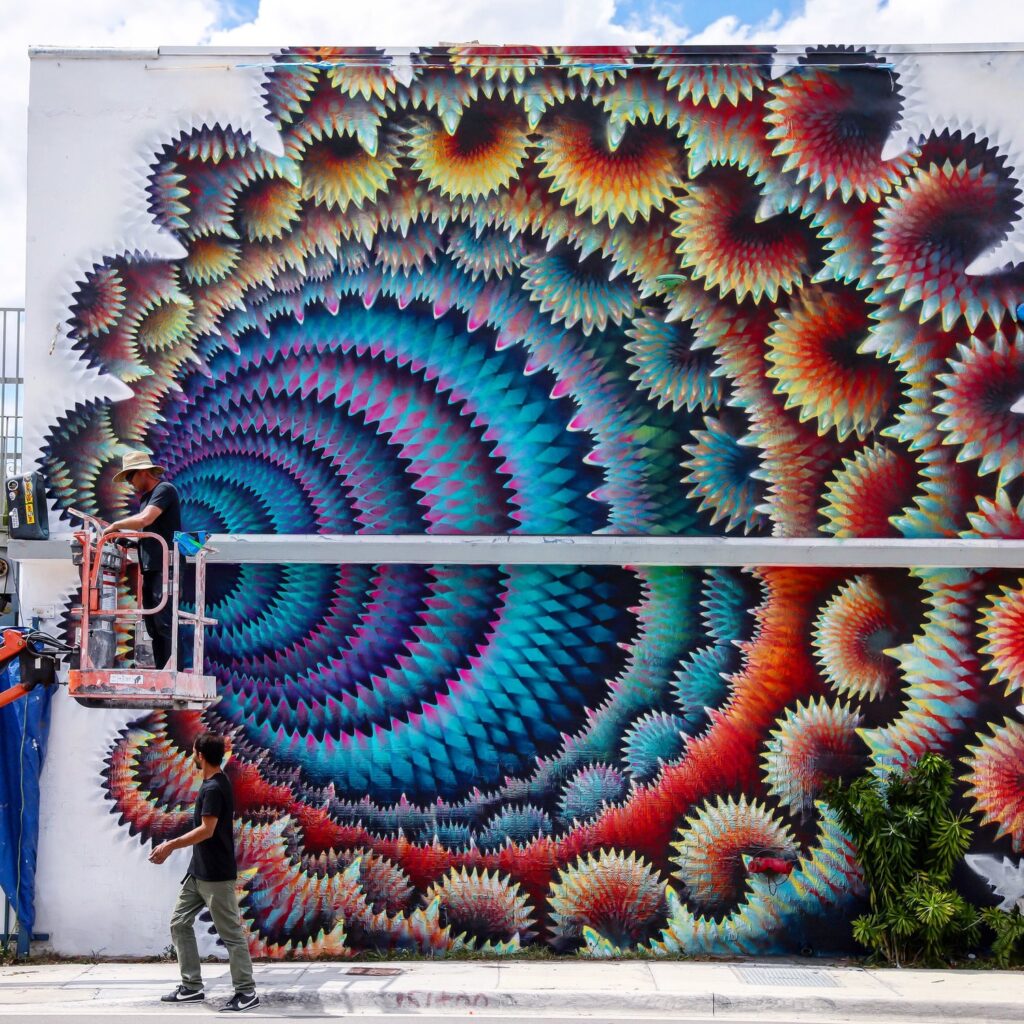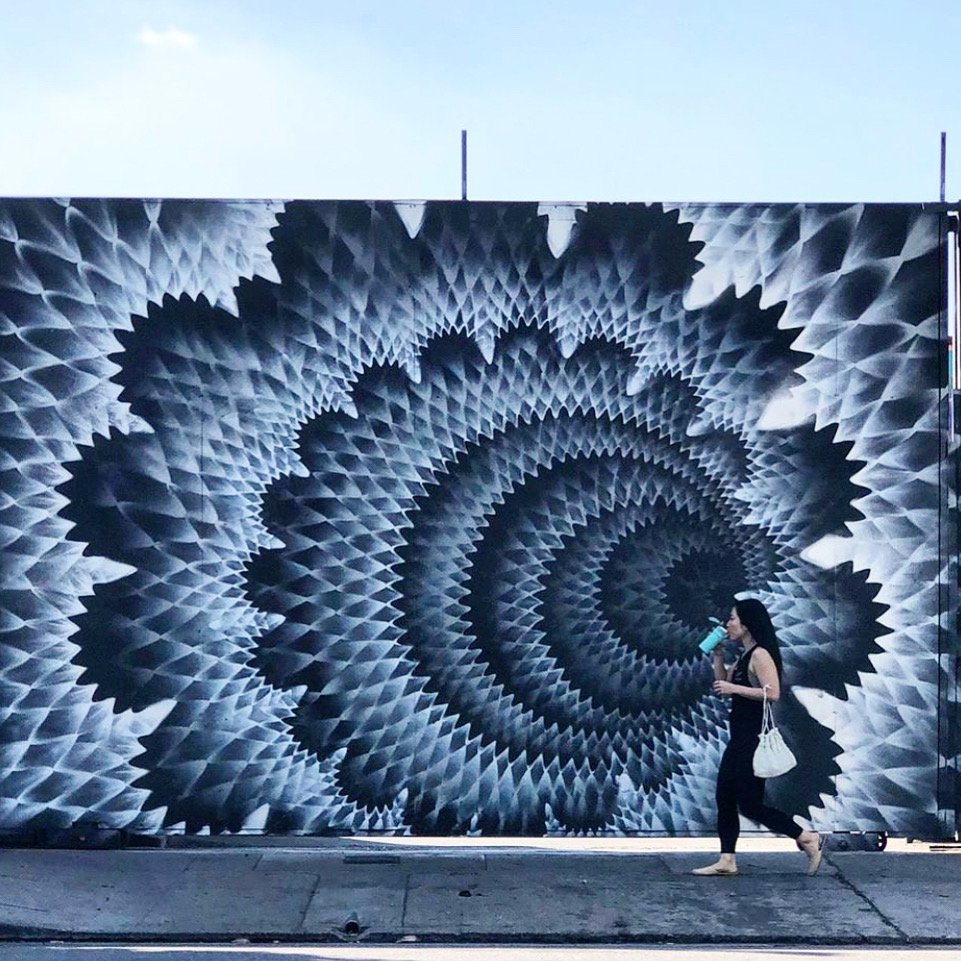 About Hoxxoh's RainBird Murals
This series features massive murals created through a unique pressurized spray paint application utilizing gardening hoses and nozzles. The result is a stunning display of sweeping color fields and abstract designs that speak to the imagination and challenge our perceptions of what public art can be.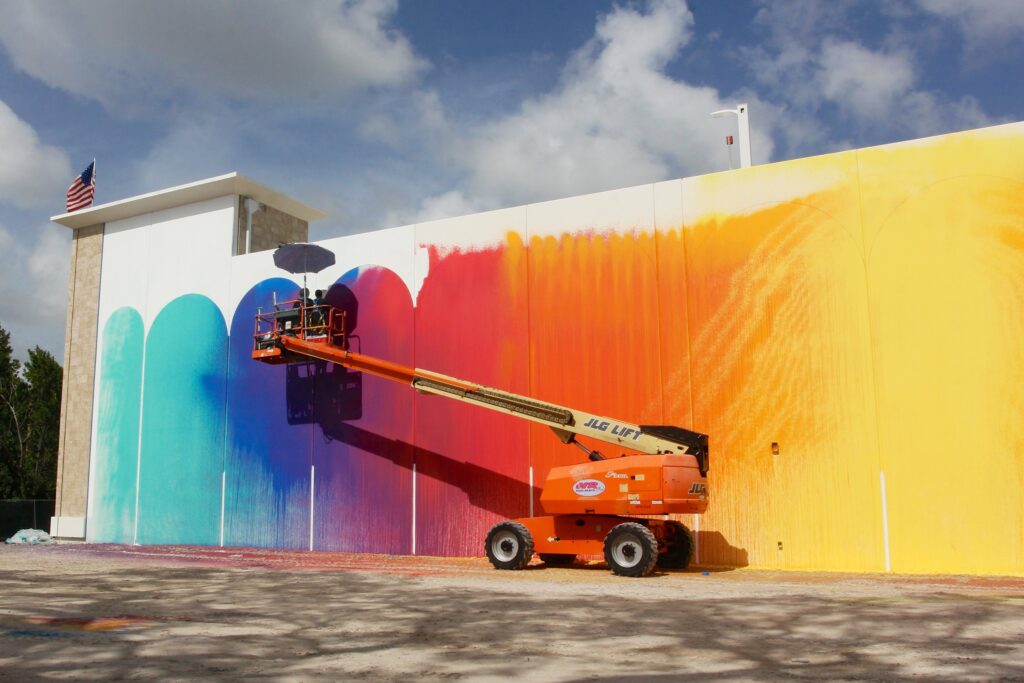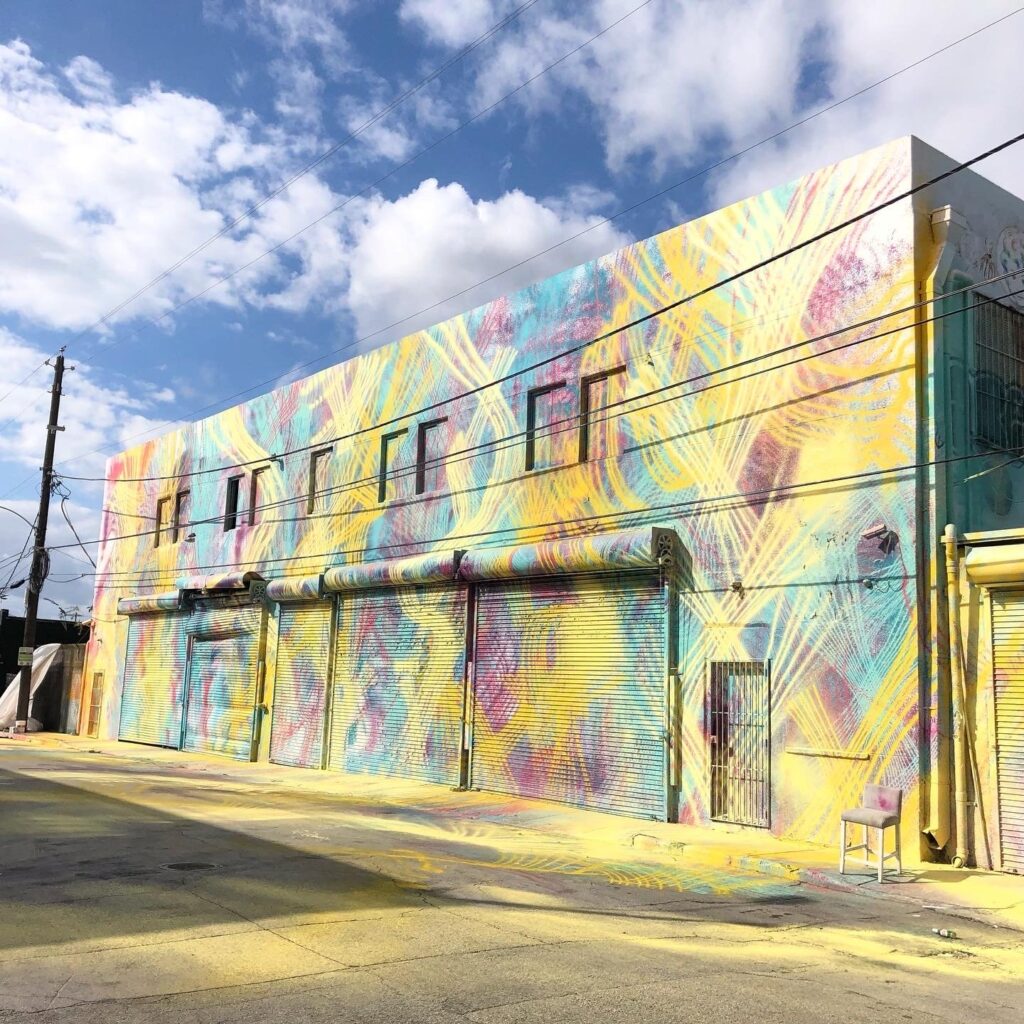 Hoxxoh creates the Transfer Murals through a mundane object such as a dustpan. Afterwards paint is manipulated and transferred onto canvas producing abstract designs that serve as the foundation for large-scale murals. This process embraces the imperfections and glitches that arise during the transfer, creating an organic and dynamic interplay between form and space.
Go here to discover Hoxxoh's new SKULL SERIES RELEASE.
Also visit his website here or follow him on Instagram.
Read similar articles by Hue&Eye >