About FoundationApp
Foundation is a straightforward application used for bidding on digital art on the Ethereum blockchain. The platform aims to become the new creative economy for digital art. Here, people can purchase, trade, and browse digital art within a manageable user interface.
On the platform, artworks are tokenized on the Ethereum blockchain using non-fungible tokens (NFTs). To fully appreciate the platform, it's essential to have a good understanding of how NFTs work.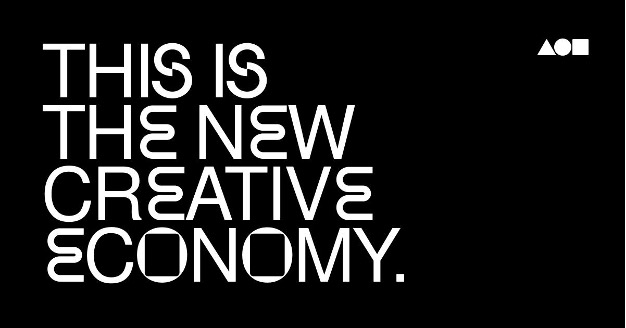 Why Should Creators Use FoundationApp
NFT marketplaces can often be discouraging to use at first. However, Foundation has created a platform that facilitates the user experience, providing a simple platform for bidding on digital art.
Furthermore, Ethereum blockchain may track each piece on Foundation using the Etherscan block explorer. It adds a layer of transparency to the auction process that makes it easy to see when and who created it, plus an entire history of who has owned it since.
Foundation bridges crypto and culture to encourage a network of bilateral support between artists, creators, and collectors. The platform also shares tools with the rapidly evolving excited developers.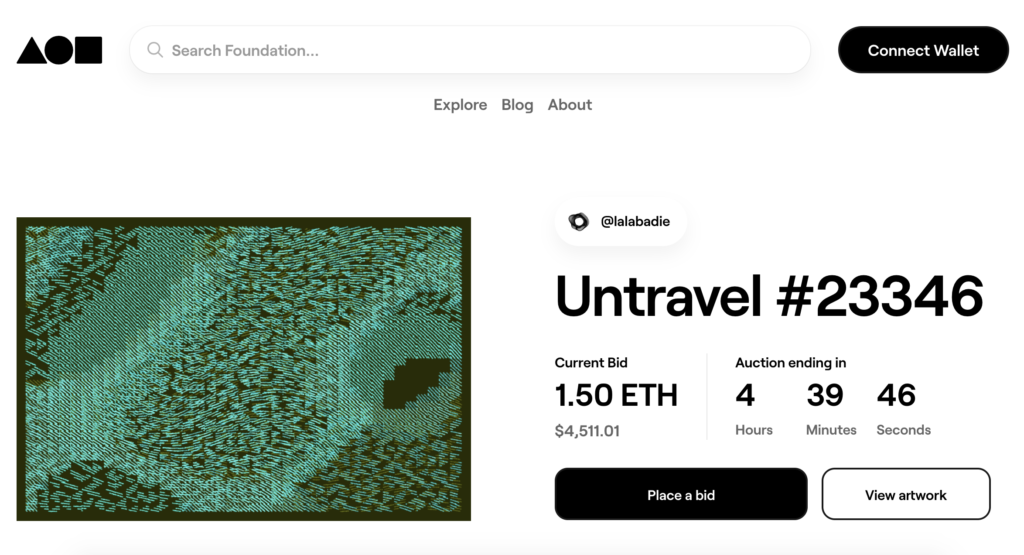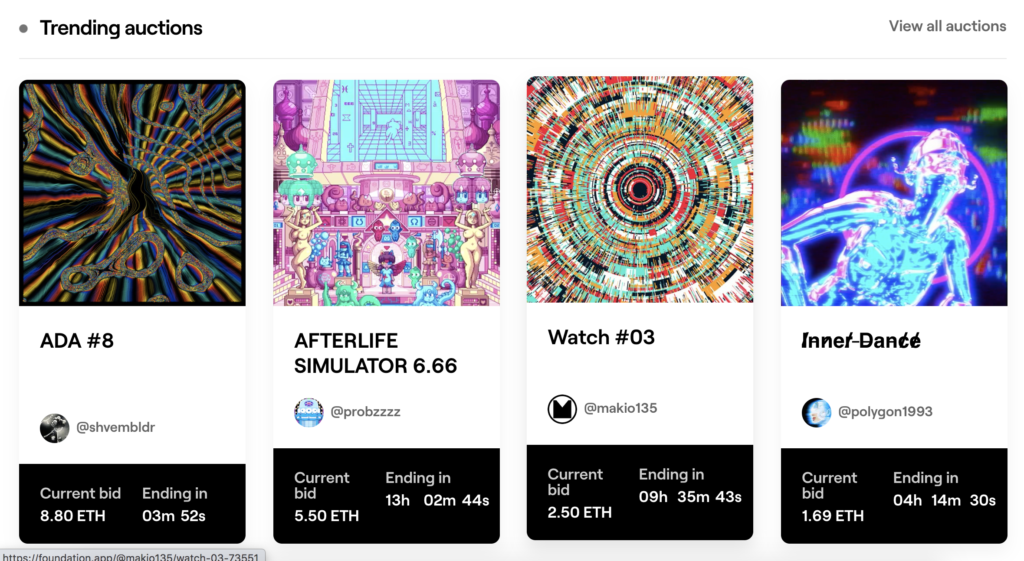 How Does It Works?
All Foundation creators have a profile page. This page displays the artist's work and the bidding history of each piece created. Also, the creator profile shows a short bio and links to social media accounts.
The platform features live bidding for various Foundation artworks, including the Edward Snowden NFT. 
Foundation is a simple and easy-to-navigate suite for NFT artists and digital art enthusiasts to participate in decentralized auctions for various creative pieces. Furthermore, this is achieved in a decentralized and transparent manner using the Ethereum public blockchain.
To bid in auctions, you'll need to connect with a Web3 wallet, such as MetaMask.
Conclusion
Foundation is making non-fungible token (NFT) art auctions accessible and appealing to all. It also aims to become the go-to platform for NFT auctions with a simple user interface and easy-to-use functionality. Furthermore, as the platform continues to see increased adoption, the platform's community redefines how we think about NFTs. Moreover, it is using NFTs for social good, to promote charitable causes and decentralization.
Click here to explore Foundation.