About Art Basel 
Founded in 1970 by gallerists from Basel, Art Basel today stages the world's premier art shows for Modern and contemporary art, sited in Basel, Miami Beach, Hong Kong, and Paris. Defined by its host city and region, each show is unique, which is reflected in its participating galleries, artworks presented, and the content of parallel programming produced in collaboration with local institutions for each edition. Art Basel's engagement has expanded beyond art fairs through new digital platforms and several new initiatives such as the Art Basel and UBS Global Art Market Report, and Inte
The Art Basel brings the international art world together with a yearly fair. 
Today, Art Basel in Basel features 200+ galleries from 5 continents and will welcome 90,000 visitors to Messe Basel this month.
Many high-quality exhibitions will be in and around Basel, creating a region-wide art week. Art Basel's show in Basel is divided into sectors. Each sector has a specific focus, from monumental works to solo presentations by emerging artists. Discover them below.
 Get your tickets here or go follow Art Basel on Instagram. 

We have selected some events and shows for you to uncover and visit while there!
–
Opening | Basel Social Club
Mauerstrasse, Basel
The Basel Social Club was founded in the spring of 2022 by a collective of artists, gallerists, and curators to create social spaces for art. After the resounding success of its inaugural edition staged in a 1930s villa, the Basel Social Club returns to Basel in a former mayonnaise factory, just minutes from Messeplatz, and promises an extraordinary fusion of art, music, performance, and gastronomy.
The Basel Social Club is accessible to all and free of charge. 
Open daily until June 18, 2023, 2 pm – 12 am.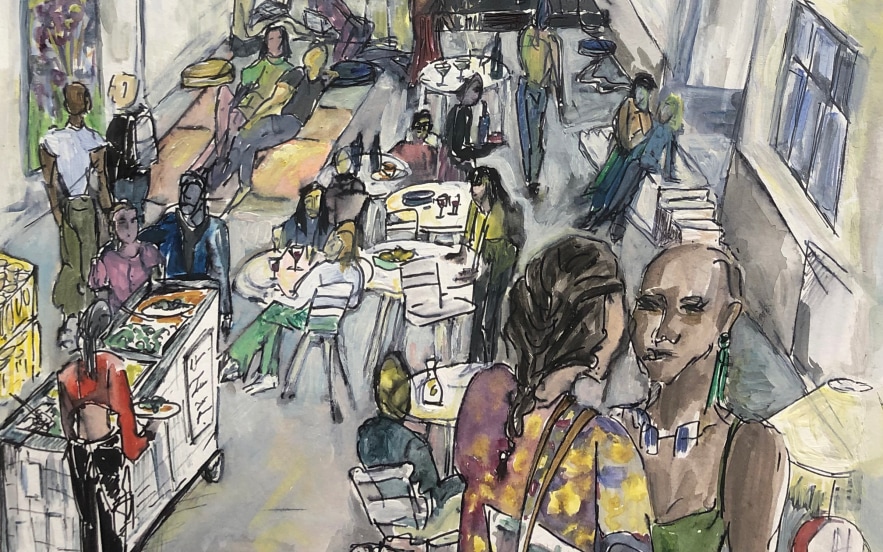 –
Opening | VOLTA Basel
VOLTA began life in Basel in 2005 to support ambitious international galleries to participate in the art markets' major cities. This year, the established satellite fair returns for its 2023 edition to present a curated selection of 30 contemporary galleries boasting an international breadth of 16 countries. The fair takes place at a new location at Klybeck 610.
Among the exhibiting galleries are Selene Art Media from Basel, Switzerland and Fujisawa Japan, QAZART Platform, Kazakhstan, Galerie Heike Strelow and Galerie Thomas Fuchs, Germany, Ethan Cohen Gallery, New York and CHARLIE SMITH LONDON, UK.
The VOLTA Basel is a place for discovery. This edition features galleries from both within the traditionally defined art market capitals, an established roster of European galleries, the emerging markets in Seoul, South Korea and galleries that present underrepresented narratives.
VOLTA is dedicated to creating a space where you can discover the art of now, connect with contemporary presentations and grow your collection.
Daily shuttle buses take place from Art Basel to VOLTA Basel. For more information: voltaartfairs.com/basel
Book your ticket here.
Public access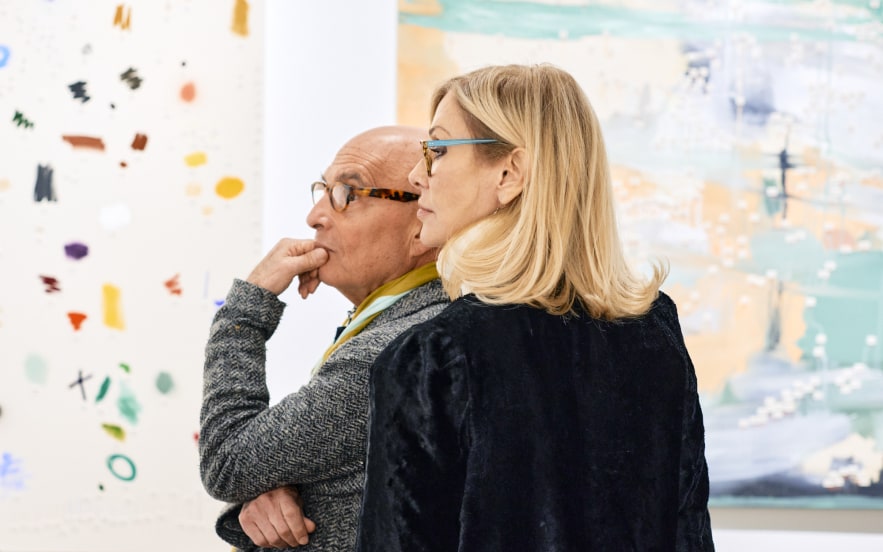 –
Shows at galleries in Zurich and Basel in June 9-11, 2023
June is an artistic highlight of the year in Switzerland, with Zurich Art Weekend taking place from June 9–11, followed the next weekend by Art Basel. For their last shows before the traditional summer break, galleries in these two cities are putting up much-anticipated exhibitions featuring internationally acclaimed artists. Here are six shows that should not be missed in Zurich and Basel during this busy month.
–
Tschabalala Self, 'Spaces and Places'
Galerie Eva Presenhuber, Waldmannstrasse, Zurich
June 9 – July 22, 2023
American artist Tschabalala Self works across multiple media, but she is particularly known for her large-scale works on canvas in which she mixes painting with found pieces of fabric to depict Black figures, often in domestic contexts. For her second exhibition at Galerie Eva Presenhuber, she presents new works from her 'Leisure Painting Series' (2022–ongoing), which questions the home as a safe space from a point of view anchored in the experience of Black Americans. For those traveling through Switzerland, Self's paintings and sculptures are also on view through June 18 in her solo exhibition 'Inside Out' at Kunstmuseum St. Gallen.
–
Andrea Büttner, 'Before the Wind'
Galerie Tschudi, Zurich
June 3 – July 29, 2023
In parallel to her ongoing exhibition at Kunstmuseum Basel, acclaimed German artist Andrea Büttner is opening a solo show at Galerie Tschudi's Zurich location. Büttner is known for her creations that often draw on art historical references to reflect on the way our visual and material culture is conditioned by predetermined social and spiritual frameworks. 'Before the Wind' features new and existing works, including a selection of her well-known woodcuts, but the highlight of the show is located on the gallery's ceiling: Here, Büttner is presenting an in-situ installation consisting of multiple painted panels. 
–
Paul Mpagi Sepuya, 'Push/Pull'
Galerie Peter Kilchmann, Zahnradstrasse, Zurich
June 9 – July 28, 2023
American artist and photographer Paul Mpagi Sepuya is having two concurrent exhibitions with Galerie Peter Kilchmann in Zurich and Paris, in which he presents recent works, including from his series 'Daylight Studio/Dark Room Studio' (2021–ongoing). With this series, the artist freely reinterprets the late-19th- and early-20th-century practice of studio photography by infusing it with a contemporary comment on queer desire and Black subjectivity. In the context of Zurich Art Weekend, the gallery will host a conversation between the artist and curator Raphael Gygax on June 11. Also worth noting is an exhibition of new works by the Iranian Swiss-based photographer Shirana Shahbazi at the gallery's second Zurich location on Rämistrasse.