3 Photography Books to Improve Your Techniques
#1.
The Photographer's Eye Remastered – 10th Anniversary ed. By Michael Freeman
Composition and Design for Better Digital Photographs.
The Photographer's Eye shows how anyone can develop an eye for seeing great digital photos. The book explores all the traditional approaches to composition and design. Still, crucially, it also addresses the new digital technique of shooting in the knowledge that a picture will later be edited, manipulated, or montaged to result in a final image that may be very different from the one seen in the viewfinder. Buy here. 
Michael Freeman has worked for most major international magazine and book publishers in a long career and is one of the most widely published photographers worldwide. He has an MA in Geography at Oxford, which includes Anthropology. He set the course of his reportage work, which has focused on Asia, including extended studies of cultures such as the Akha and Pathan. At the same time, a few years in advertising straight after university inspired a very different specialization in studio still-life. Follow him on Instagram > 
#2. Read this if you want to take great photographs of places. By Henry Carroll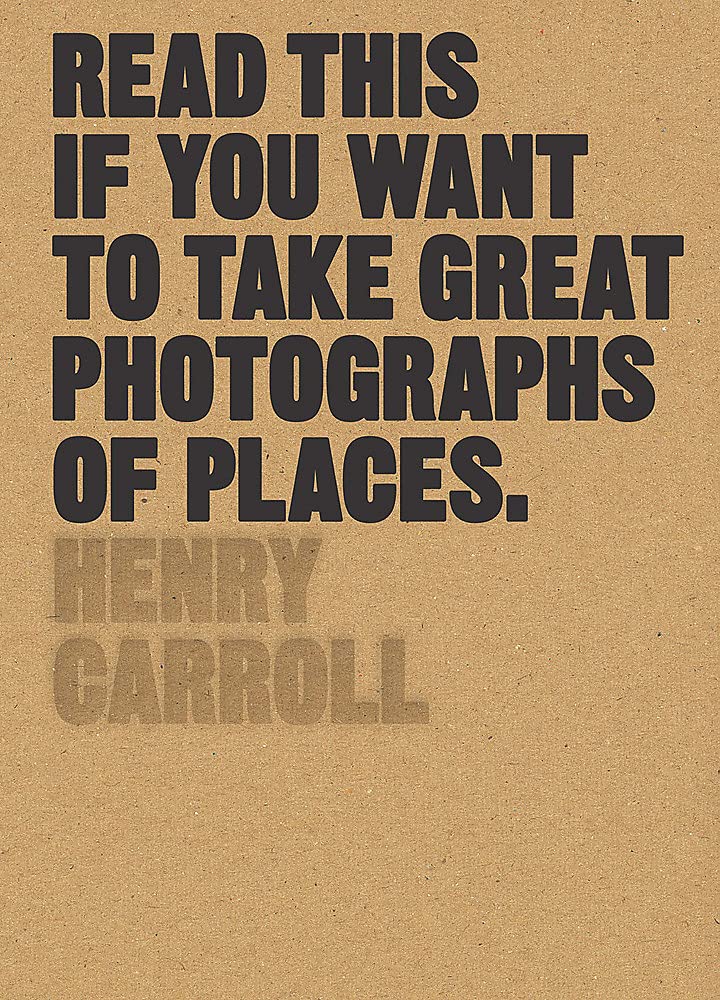 Beginners Guide, Landscape Photography, Street Photography.
The book is an essential guide for emerging artists learning to take pictures of places.
From the author of the bestselling Read This If You Want To Take Great Photographs series, this jargon-free introduction covers all aspects of photographing places, including landscapes, cityscapes, architecture, and interiors. Buy here.
Henry Carroll is an author, editor, and screenwriter with an MFA from the Royal College of Art. In 2008 Henry founded Frui, which grew to become the UK's leading provider of photography, painting, and cooking holidays and courses. In 2014 he authored the bestselling 'Read This if You Want to Take Great Photographs' series. The first two books in his new 'Photographs That Make You Think' Abrams published series titled 'Animals' and 'Humans' in October 2021. These are followed by 'Land,' published in spring 2022. Follow him on Instagram > 
#3. The iPhone Photography Book. By Scott Kelby
Learn to take great photos with your iPhone—the camera you always have with you! 
The long-awaited book entirely dedicated to iPhone photography by photographer and bestselling author Scott Kelby! In this book, Scott brings his award-winning approach of sharing his secrets and shooting advice just like he would with a friend if they were out shooting together. Each page covers a single technique, tool, or trick you can use to capture genuinely awesome pictures with your iPhone.
You'll learn how to get great shots in low light, capture incredible portraits of people, nail your composition, and take jaw-dropping travel, food, and landscape photos. It's also about time-lapse photography, long exposure, and panoramas. The book teaches what accessories you need to learn some cool post-processing tricks. And, of course, Scott covers the best tips and tricks for shooting with your iPhone and the top 10 photo apps he uses that will make your images better and make shooting with your iPhone that much more fun. Buy here.
Go here to learn more about the author, or follow him on Instagram.
3 Photography Books to Keep Inspired
#4. The Real Deal: Field Notes from the Life of a Working Photographer. By Joe McNally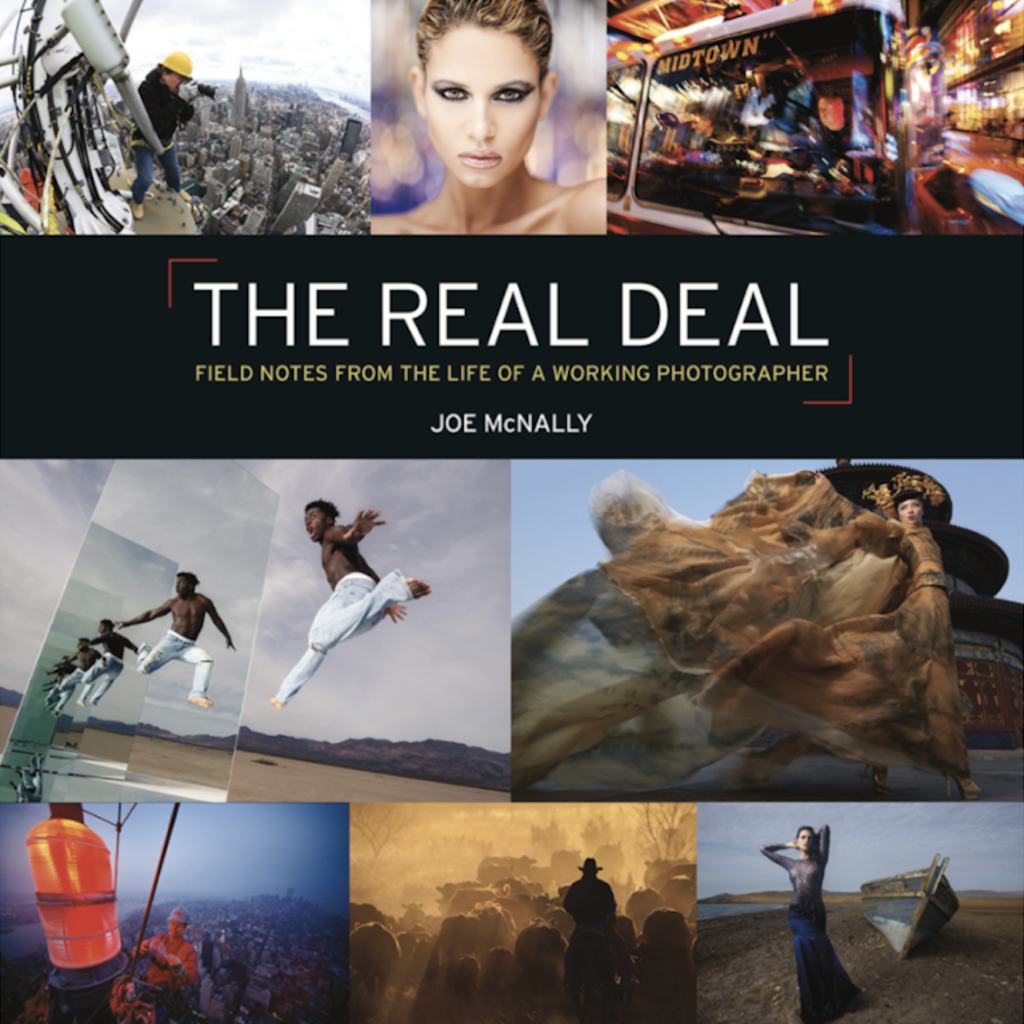 Photographer and best-selling author Joe McNally shares stories and lessons from a life in photography. 
When Joe McNally moved to New York City in 1976, his first job was at the Daily News as a copyboy, "the wretched dog of the newsroom." He earned the lowest pay grade possible and lived in a cheap hotel in Manhattan. Life was not glamorous. But Joe eventually stepped out onto the always precarious tightrope of the freelance photographer―and never looked back. Thanks to his fierce drive, eye for pictures, and willingness to take many assignments, fast forward 40 years, and his work includes projects and stories for National Geographic, Time, LIFE, Sports Illustrated, and more. He has traveled to nearly 70 countries and received dozens of awards for his photography. Buy here.
Learn more about the author here, or follow him on Instagram.
#5. Annie Leibovitz: Wonderland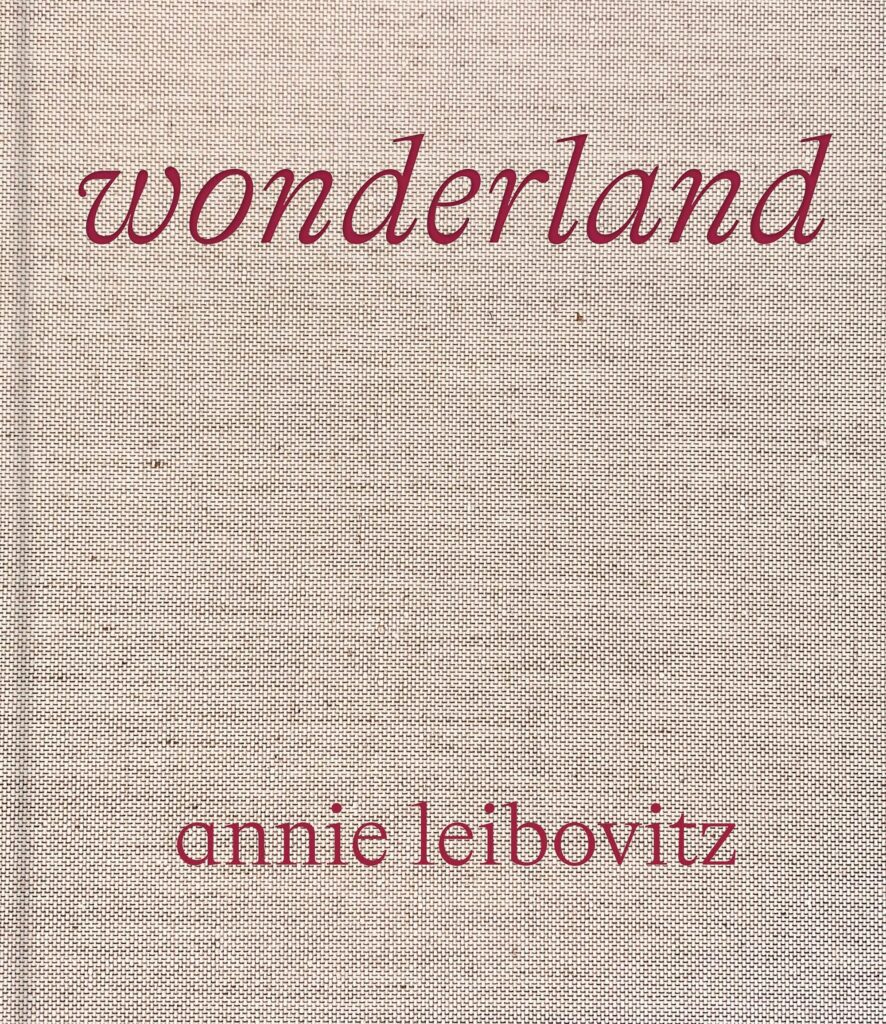 A legendary book by photographer Annie Leibovitz's about her encounters with fashion over five decades.
Published in 2021, Wonderland is a collection of Leibovitz's fashion work. Anna Wintour is a co-author of the book, meaning that only the best of the best images are in it, and the publication itself is bound to be nothing short of excellent. Although commonly known for her portraits, Leibovitz has photographed a great deal of fashion. As recently as this summer, in an advertorial for Vogue magazine. Despite this being her first book dedicated to solely fashion, it was received incredibly well. Buy here. 
#6. Martin Schoeller: Works, 2020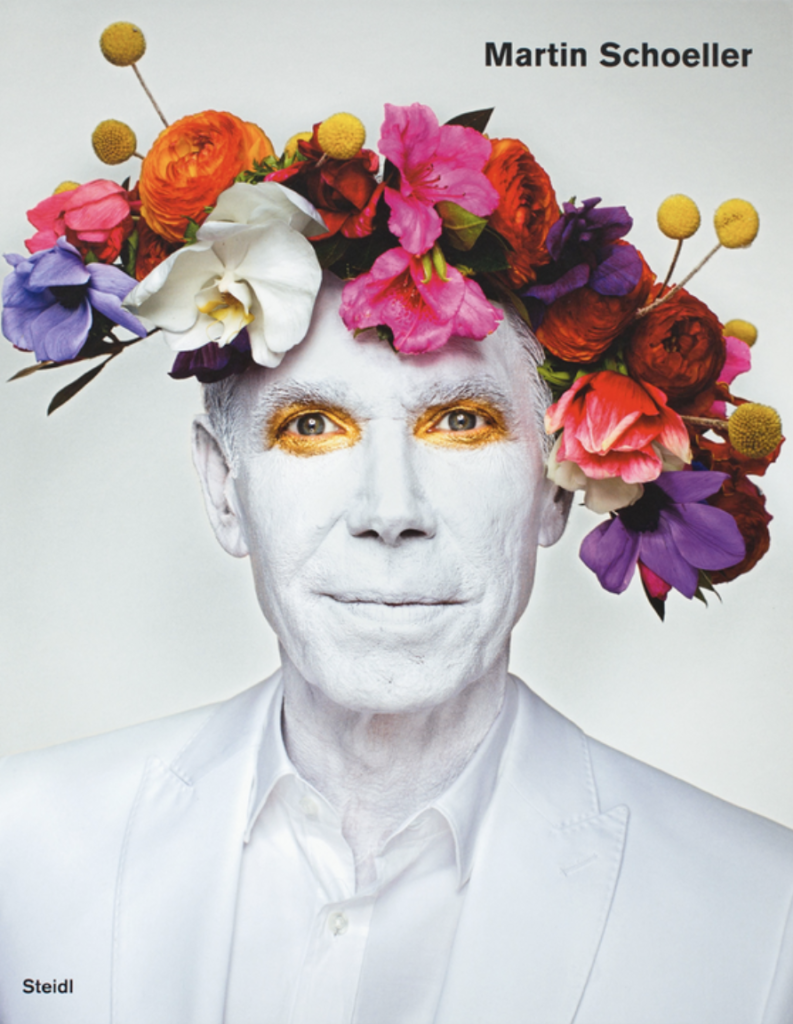 A collection of the best photographs by inspiring artist Martin Schoeller.
Martin Schoeller's portraiture is renowned for its indelible, ultra-close-ups, with a tone, mood, and compositional consistency that have energized the pages of many of America's and Europe's most respected publications over the last 20 years. These revelatory photographs are the most recognizable slice of his astonishingly searching, restless oeuvre. Schoeller has now amassed a body of work that defies classification. He has ventured into all but invisible subcultures, the most current events, breakdowns in social justice, celebrity, and several other sub-categories of public interest. As seen collectively in Martin Schoeller 1999–2019, these images comprise a veritable museum of recent history—a varied, imaginative, buoyant, disciplined, and conscientious project that is the work of an inexhaustibly humane outlook. Buy here.
Martin Schoeller (German, b. 1968) is one of the world's preeminent contemporary portrait photographers. He is most known for his extreme-close-up portraits, a series where he treats familiar faces with the same scrutiny as the unfamous. The stylistic consistency of this work creates a democratic platform for comparison between his subjects, challenging a viewer's existing notions of celebrity, value, and honesty. 
Go here to learn more about the author or follow him on Instagram.
Read more Hue&Eye's photography content or creative tips!